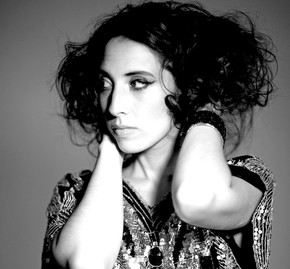 Chilean born – Los Angeles based recording artist, YAEL MEYER will release a NEW MUSIC VIDEO for the song "Used To Be" this coming Thursday September 6th, followed up by a much awaited performance at "It's A School Night" presented by KCRW DJ Chris Douridas, in Hollywood on September 10th.
[youtube uThEZySsVR4]
The new video was choreographed by Canadian born – Los Angeles based – internationally acclaimed dance choreographer Sophie Olson from SODE, whose previous work includes two videos ("In The Sun" and "Don't Look Back") for the Zooey Deschanel fronted band She And Him. The video was directed by up-and-coming director Stephen Snavely and features an international cast of dancers, plus original costume design by Katrina Thomson.
The release of the video will be followed up by a performance at the famed and coveted "It's A School Night" at Bardot Hollywood, presented by KCRW DJ Chris Douridas on Monday September 10th. Ben Taylor, Quiet Hounds and Beat Club will also perform.
Below is a private link where you can preview the video before its official release. You may use this link to embed the video on your site. The link which is now private, will be made public at midnight EST on Thursday September 6th.