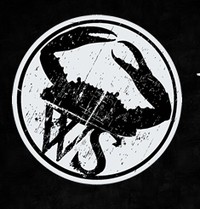 Review: This review is not to be confused with the Walking Sideways EP release. This is the debut Full Length CD from Long Island based 4 piece Alt-Rock band Walking Sideways.
I have to say I was extremely impressed with the opening 3 tracks "Addiction", Undecided" and "On the Porch".     They made quite the impression with me as each one possessed my full and unadulterated attention. To be honest: I expected cheesy Sing Songy Hard Pop that was extremely predictable and shallow in nature — compatible for a mass audience. What I discovered was actually quite the opposite. The whole CD is wonderfully conservative yet full of what I would call positive energy with music that appeals to so many different senses on so many different levels. It reminds me a bit of Incubus, Live, and Audioslave. What I really like about Walking Sideways is there is no attempt to deliver what I call over the top pop, cheezy music with   young faces via top flight sampling, cookie cutter songwriting via a mix that sounds more like a commercial than a piece of music.   None of that here. In-fact this CD appeals to both advanced and novice listeners alike. Whatever kind of listening level you're on – some will identify with things while others will not. Like a three layered cake Walking Sideways is one band that has a lot of depth and verity.   Weather it's musically, lyrically, inspirationally, emotionally, spiritually – if you feel like music is taking us in the wrong direction than rest assured Walking Sideways is taking us back in the right direction with their Our Summer musical sampler.  
Favorite track: Addiction
Criticism: Is this an EP or a Full Length CD? You need at-least 5 more tracks guys.
Download Media: http://www.reverbnation.com/walkingsideways#!/artist/artist_songs/1316797
URL – http://www.walkingsidewaysband.com/
FACEBOOK – http://www.facebook.com/walkingsidewaysband
REVERBNATION – http://www.reverbnation.com/walkingsideways
Conclusion: Walking Sideways will affirm your faith in music again. These 4 represent all that is good in music and their self latest CD delivers a highly passionate 6 track catalog via top flight musicianship, amazing songwriting and music that covers all the bases: Pop, Alternative Rock, and even Progressive Metal.
Michael Rand edited by Drew Blackwell
[Rating: 3.5/5]