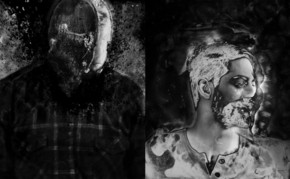 TEN KENS are ready for action once again with their soon to be released third record, Namesake, out September 4th, 2012. The critically acclaimed group, who have garnered attention from such high profile publications such from Artrocker to the BBC, and are about to take things to a whole new level.
Download the Astonishing "BLISS" Below:
http://download.themusebox.net/ten_kens/bliss.mp3
Just releasing the single and video for the haunting track   "Bliss," TEN KENS are prepared to hypnotize your eardrums. Creating their most powerful and poignant record to date, the title of the album comes from the band moving away from their signature sound and exploring their dark psychedelic side that will truly capture your eyes and ears.
[youtube FluiNBFK-So]