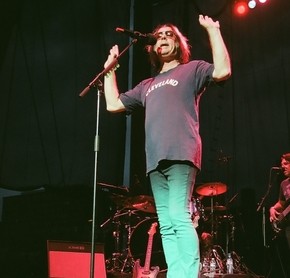 It was Memorial Day weekend, and once again time for the 20th Marc's Great American Rib Cook Off and Music Festival.   I first met Todd at his first rib fest, what seems like an eternity ago.   He vowed to "Only play meat festivals from now on!"   He's strayed from that commitment, but still packs the energy of a teenager with a motive.   Longtime cohort Kasim Sultan handled bass and vocals, and along with Todd, Jesse Gress handled guitar duties.  
Todd put on a football jersey that someone put "Todd" on the back of, and a rose colored bra that someone threw on the stage, and Kasim literally "Put the bite on" when Todd hovered by him.   Todd was for the most part animated, taking an occasional break to play hand percussion from a stool.
The audience ate up the hits including Love Of The Common Man, Expresso, I Saw The Light, Love's The Answer, and Real Man.   It Wouldn't Have Made Any Difference was given the Samba version with Todd playing maracas from the stool.   Todd took everyone away from the venue on a "Mind excursion" with his version of the Lorne Greene song Endless Prairie.     The Motown Medley from Wizard, True Star was abbreviated, and only I'm So Proud, and Ooh Baby, Baby delivered.   The Wizard asked for the audience's indulgence for a moment of blues, the intro for Kind Hearted Woman.   The encores were Hello It's Me, and A Dream Goes On Forever.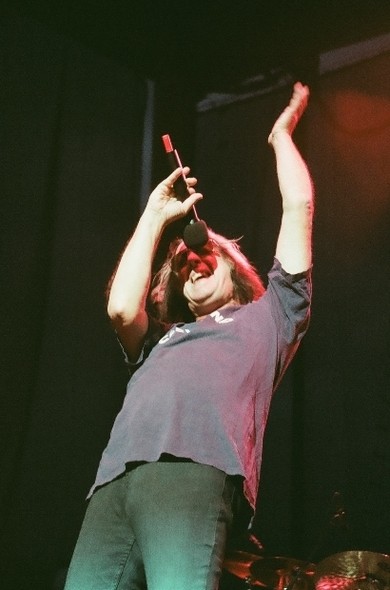 Todd was great to the energetic audience, and the venue was grateful for the increased attendance he brought. There were many great comments, but the best was when Todd grabbed for a towel, and proceeded to wipe his face with someone's pair of shorts.   He responded when he realized the error and gazed at the shorts, "Great, I just wiped my face with my ass!"     I was glad that it was a show that featured the well-known material, as everyone knows, that with Todd, Something/Anything is possible!
By R.M. Engelman