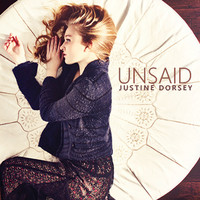 About the Artist: This is Dorsey's latest EP entitled "Unsaid" released in 2012. Venture to the internet — it will reveal an amazing musical career thus far for this rather young and up and coming female singer/songwriter. Based out of Southern California Dorsey is a 2012 LA Music Award Nominee for Best Female Singer/Songwriter.
Review: The opening track "Unsaid" sets the stage perfectly for this 4 song EP. I always listen to the opening track very carefully. It's the first piece the artists has personally chosen to hit your ears. It was a great intro piece that stuck in my head and had me eager for what was ahead. All in all the whole EP is brilliantly delivered with warm musical textures and melodic earthy compositions. Musical overtones reminded me a bit of: Jewel, Lisa Loeb and Natalie Imbruglia. There are some fantastic pieces on this CD which gives this musical production a very accessible feel emotionally. Dorsey's vocal delivery is brilliant and I would describe her style as musical earthy pop indulgence. Dorsey clearly has all the singer/songwriter qualities needed to gravitate a fan base. Did I mention she's only 17? Favorite piece on the CD is a toss up between "Everything that's Beautiful" and the title track.  
Weakness: None
Song Samples from the CD: Song samples from Justine Dorsey's EP Unsaid available on REVERBNATION:
http://www.reverbnation.com/play_now/song_12454471
Conclusion: If there was one word I would use to describe Justine Dorsey it would be "Potential" This EP will simply make your day more delightful, but Dorsey is one of those artists I would definitely keep an eye on. The strong suit of Dorsey is her spirit, voice and overall persona. I can't wait to hear he full length release, hopefully this Summer.
Rory Richardson
Edited by Cyrus Rhodes
[Rating: 4/5]