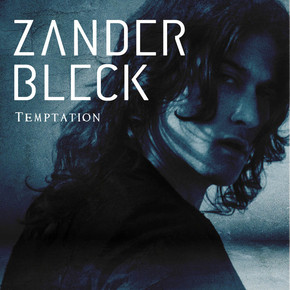 Zander Bleck has released the video for his debut single "Temptation". The video was shot in New York City's underground bar, Santos Party Room, reminiscent ofZander's roots as a struggling musician. It's a performance video to highlight Zander's powerful voice, but of course no video about "temptation" would be complete without a beautiful woman.
[youtube mLnCupzfERw nolink]
"Temptation" was written by Zander and Holly Knight (who penned hits for Heart, Tina Turner and Pat Benatar) and was the song that got the attention of producerRedOne (Lady Gaga, Usher). "Temptation" is the first single off MONUMENT, which was recorded in various studios around the globe in 2010, and the early part of 2011. A subsequent studio session with famed producer Mutt Lange produced the track "Bring It On" which was recently featured in FOX Television's regional and national promos for the PAC 12 NCAA conference games. Both "Temptation" and "Bring It On" are available for sale at iTunes. Zander is currently putting the finishing touches on his debut set, MONUMENT, which will be released later this year on Interscope Records.