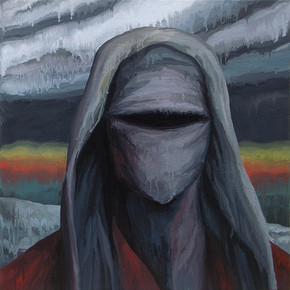 Post rock with progressive tendencies, drones, modern classical characteristics in our works. Deeply inspired from the arts, literature which interests us. The Hitchhiker from Seoul, Korea is currently seeking musical representation to expand globally.
Sound created in unorthodox way, we put our music focus on emotions. We are greatly interested in concepts of so-called 'sublime' in esthetic and inspired from the art and literature related with these concepts.
The Giant Part 1. [Hexameron]
[youtube Uq_pZj98Q9A nolink]
The Giant Part 2. [Gigantes]
[youtube U9OvIBFi3gE nolink]
The Giant Part 3. [Burial of William Blake]
[youtube 5Pp_JdccUNo nolink]
The Giant Part 4. [Holiest Grail]
[youtube _GrUk0ZchGo nolink]
Our debut album 'Insatiable Curiousity' released at 2011 is currently available on iTunes store and we are now working on our new album (2CD) that we expect to be released at 2012.