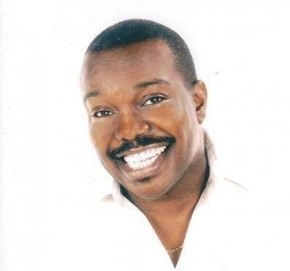 As you all know I love technology. I just bought my second Roku and I just am ready to tell Comcast to get rid of my phone & cable but leave the Internet access. Its amazing that Comcast wants over $150 per month and Roku offers more content for close to nothing. Let me get back on track though as I welcome Kenneith Perrin to the show. Kenneith caught my attention with his new EP 'Life Adventure' and it's uplifting, soulful, and refreshing. In this crazy world Kenneith offers a break from the insanity of war and poverty thru music. Join us today as Kenneith speaks on his 'Life Adventure' series, being an optimist, the passing of Whitney Houston, and much more. Reach out to Kenneith @ kenneithfanclub@yahoo.com!
Stoli: Where are we talking from today and are you concerned the US will go to war with Iran?
Kenneith Perrin: I am currently taking a break at a rehearsal studio in the outskirts of Atlanta, Georgia. I am really thrilled about gearing up for the spring segment of the "Life Adventure EP" tour.
As for the US going to war with Iran, I certainly hope this does not happen. It would be devastating for both countries if it does.
Stoli: How long have you been doing music and explain how you got started?
Kenneith Perrin: I have been publicly performing since the age of 6. I grew up singing in the church. Eventually I started singing for weddings, banquets, family reunions, civic events, and corporate functions. While in high school and college, I performed in unique vocal ensembles and bands, including my father's jazz /R&B group called "Soft Tones". Although I earned a minor in vocal music performance in college, it wasn't until law school that I started taking songwriting seriously. Ever since then, I have been combining the elements of singing, songwriting, and entertaining to establish myself as an artist.
Stoli: Is Kenneith Perrin the name your parents gave you or your musical alias?
Kenneith Perrin: Kenneith Perrin is the name my parents gave me.
Stoli: I am listening to your EP – 'Life Adventure.' How long were you working on that EP and how may songs did you have to choose from?
Kenneith Perrin: The EP took a total of three months to complete.
It was really tough choosing the songs for the EP because I wanted to deliver a solid variety of tracks. For example, I chose "All The Blessings Flow" from the debut album, "It Took So Long", simply because fans really love the song. Believe it or not, it is becoming one of the most requested songs for me to perform during my concerts. It is really wild! In January of this year, I performed at Angel City Cafe, right outside of Hollywood, California. I was about to close the set list and someone in the audience started shouting/chanting- "All The Blessings Flow". Soon the whole crowd joined in. So that meant I had to sing it (laugh). But it made me feel really good because it shows that people are responding to my music in a more tangible way. The other songs on the EP are either remixed versions, new songs or songs from special projects, like "Colors".
Stoli: I really love the real-life but positive message in your music. Is that how you live you life and does that reflect your personality as an optimist?
Kenneith Perrin: I appreciate that you recognize that my music is real-life but positive. This is exactly how I hope my music is perceived. I honestly try to live my life this way and am an eternal optimist. I think part of that stems from the fact that my parents raised me to believe that anything is possible if you believe and work hard enough for it. As I go through life, I realize that the only limits we have are the limits we set for ourselves. I think the difficult aspect of reaching or obtaining any dream or goal is keeping the desire to keep going when everything around you may not be so encouraging or positive. I choose to be optimistic because I see it gives others hope to fulfill their own dreams.
 
Stoli: I really like your song, "Colors." What is the meaning of that song to you and when did you write that?
Kenneith Perrin: "Colors" is one of my favorite songs too. Actually, all songs on the EP were either written by myself or co-written. "Colors" was exclusively written by a very talented songwriter/musician Keith Morgan. However, I created the vocal arrangements. A few years ago, Keith and I wrote some songs, where I performed the vocals and we just recorded them as a singer/songwriter duo project, exclusively for Christian coffee houses in the Dayton/Troy, Ohio areas. Going through my material, I thought it would be a perfect track for the EP.
The song is based on Jesus stating in Matthew 22:39- "…Love your neighbor as yourself". So many times we forget that all of us are valuable in God's eyes. We often fail to remember that when we look at others, we are sometimes inwardly looking at a mirror image, despite the fact that outwardly we may be different in appearance (color, weight, gender, economic status, etc.). Diversity shows God's beauty of human creation. When we are reminded that everyone is valuable and has something to contribute to society, then respecting and honoring this principle is one way of showing love for our fellow human being.
Stoli: Do you work with other musicians and if so who?
Kenneith Perrin: I do work with other musicians and love collaborating. I started playing drums before singing, so when working other musicians, I sometimes play drums and sing while others are playing their respective instruments. It's fun to just sometimes jam for jam sake. For my albums, I usually use live musicians in the studio and definitely for live performances as much as I am able to. Some musicians include: J. Willis and Gregg Fine of New York; Ryan Jobe from Oklahoma; Peter Busboom of Los Angeles, and Swingtimebigband out of Newport, Kentucky.
Stoli: The 'Life Adventure' EP is the first in a collection series. What is your vision for this series of music and what can fans expect?
Kenneith Perrin: I consider myself a music mutt. My fans know I love all types of music. Since the EP is a precursor of forthcoming projects, the vision behind the "Life Adventure" series is to create a collection of albums showcasing a variety of music styles, while simultaneously providing inspirational lyrics. The series will include rock, jazz, R&B, gospel, dance/club, and ballads. Throughout the series, also expect some cover tunes to be thrown in along the way.
Stoli: What are some interests or hobbies that you have besides music?
Kenneith Perrin: I love going to bookstores ( new and used). I also collect DC comics and television DVDs of my favorite shows (e.g. Psych, Celebrity Apprentice, True Blood). Lastly, I like traveling, going to the movies, amusement parks, bowling, and tennis.
Stoli: What did the passing of Whitney Houston say to you about having all the talent & fame & fortune but not the ability to handle it all?
Kenneith Perrin: Whitney's passing really shook me. Very tragic and sad. From what I understood, she was on the path of a great comeback. Dealing with being a celebrity and fame is difficult. There is such a struggle for proper balance. It takes being surrounded by genuine family members and friends to support someone of any celebrity status. Anyone of us can fall at anytime, but I think having the right support makes a difference between falling and getting back up versus falling and just staying down.
Stoli: What's coming up for you & where you @ online?
Kenneith Perrin: Expect a new album LA: Pop- (Life Adventure- Best of Pop)…hopefully by late summer. While promoting the EP, I am currently in the studio working on the new album. I love performing live, so there are also more tour dates for spring and summer. Occasionally, I will test a new unreleased song during a live show and see what type of reaction it receives. It's a good market tester. Definitely an early way to determine which songs receive the most yay's or nay's (laugh).
My web site is currently undergoing reconstruction (www.kenneithperrin.com). Should be up by mid to late March. In the meantime, you can find me at: www.reverbnation.com/kenneithperrin. There you can see my tour dates, sign up for my newsletter, and purchase my songs online. Look forward to seeing you there.
Thank you so much for your time and listening to my music. This has been a great experience!
 
www.kenneithperrin.com
www.reverbnation.com/kenneithperrin
www.myspace.com/kenneithperrin
www.twitter.com/kenneithhperrin
www.facebook.com/kenneithperrinfanclub