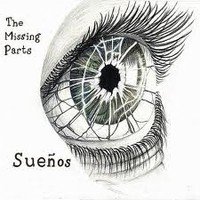 The Missing Parts are an acoustic quartet featuring violin (Oliver Blaylock), lap steel guitar/banjo (Douglas Francisco), cello/harmonica (Brian Hullfish) and acoustic guitar (Paul Wright) although on this CD they also feature a pianist and a choir.
The CD starts with a very frothy number called The March which immediately throws everything at you — there is some lovely playing in this track and it immediately makes me think of gypsy jazz, the Moulin Rouge and absinthe!   The next track, Elegy for the Living Dead, is quite a contrast with a lovely flamenco feel to it and it features the guitar and harmonica much more — it is a very moody and sexy song.
It is a little unfair for me to say that I have any criticisms of this CD as the only one that I do have is purely down to my own personal tastes.   I love the squealing violin but I must admit that I can't listen to more than about half of the CD before it becomes too much.  
Overall this CD is very entertaining and, in the words of The Missing Parts, it is "a guide to sonic travelers on journeys to extraordinary soundscapes dotted with unexpected wonders, odd humor, and emotions both raw and refined"!
REVIEWED BY LOUISELY D'AMOUR
Edited by Cyrus Rhodes
[Rating: 3/5]