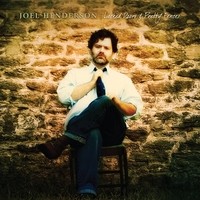 Joel Henderson's latest release, "Locked Doors and Pretty Fences" is as refreshing as a warm spring day. His voice is captivating and has the power to smooth out any rough edges life can sometimes inflict. It is a journey through dreamy passages that leave you awestruck from its beauty.
This CD is the perfect music to play after a long hard day at work. The melodic guitars arouse profound emotions that catch you off guard and start your blood pumping. Now your intensely listening and falling under his hypnotic spell as the words spill from his mouth like a waterfall. From the very first track, "Growing Up is Hard to Do", he paints graceful pictures of indignation with angelic harmonies floating in the air that is icing on the cake.
This is what I call music with a brain. His lyrics are well thought out and serve as your guide through his intelligent lessons of living. He has a knack for using universal portrayals of everyday perceptions and making them feel brand new; and the subtle use of piano creates a soft welcoming feeling. This collection of songs is a photo album of sensations that tickle your ears ever so gently. I could go on all day with descriptive analogies.
This music provokes imagery and feelings I almost forgot existed. It was a nice wake up call to stop and smell the roses. What better music to be playing in the back ground than, Joel Henderson's, "Locked Doors and Pretty Fences".
"Rebecca Hosking" <hoskingrebecca@gmail.com>
[Rating: 5/5]