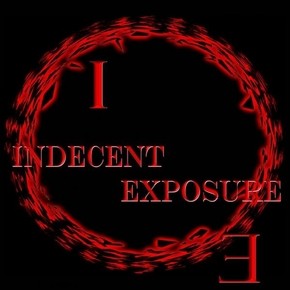 Time to "Get Up" and find out more about this Vermont-based band called Indecent Exposure.   The group is made up of three members: father-son duo of Jim Tye Sr. aka DJTJ on  bass &  vocals  & Jimmy Tye Jr. on guitar along with Ben Abbott on drums.   This trio incorporates elements of metal, alternative and rock in a sound that is very raw/garage band'ish in nature.   Prepare yourselves as this rebel-rockin' threesome tear it all up Indecent Exposure style.
J Rae: So what exactly is so Indecent about Indecent Exposure?
IE:  
BA, Well you have to be a little indecent to listen to our music LOL.
JT, The music, It's all about the music, Women, partying!!! Plus in Vermont it's not indecent exposure. It's called public nudity-Legal in some areas like swimming holes and on Lake Champlain.
DJTJ, It's a concept, Sleaze rock or Sleaze metal whichever you like. We write them like we see them. From life experience.
J Rae: So I know that you guys are from Vermont and formed in 2000 but just wondering how the three of you met initially?   And where did the idea to form a band and name it Indecent Exposure come about?
IE:  
DJTJ, The truth about the formation of IE is a long story, but I will try to keep it short and sweet. Originally IE was a project formed to promote the alternative rock scene in Burlington VT, which at the time seemed to be floundering with the exception of FM 99.9 The BUZZ which was playing all the newest music at the time. Either you were a jam band or hardcore, or a cover band. Take your pic. But the scene was not very privy to the alternative scene. The founding members were myself. Jim Tye Sr. on guitars and vocals, Jerry Richardson on drums and backing vocals and Billy Dorsey on bass guitars.
We picked up Mike Paradise, formerly of YOYO Nipples, a year later which was a huge compliment to our set list at the time, which consisted of mainly cover songs. Billy left the band due to music indifference a couple of years later and we picked up Bryan Putnam, formerly of the Wards, which is an awesome punk band that still does shows in the area. We had a pretty good stint from there on. But like the story says, all good things must come to an end, and IE decided to go on hiatus due to some attitudes towards the direction the band was going in at the time. During this time Jerry and myself decided to join forces with local rockers "Shovelhead" which consisted of Shannon Bushey, Eric Kennison of "Rocket Sled" Danna and Scotty. We did the local circuit with them for about 5 years. We were strictly a cover band at that time. But the thought of a reemerging IE never left the table for me. I always wanted to take a shot at a much bigger scene by leaving VT and playing regional in the New England area. So as Shovelhead started to go in different directions I decided to start recording a project album which would come to be known as "SLEAZY". I enlisted the help of drummer Jerry Richardson, bassist Billy Dorsey and My daughter Heather Call. We released it with the help of Tuncore and it was made available internationally on a multitude of istores including: iTunes, SonyMp3, Napster, Amazon, eMusic, Groupie Tunes, and many others. Although at the time I didn't realize that there was a lot more work to be done to get the recognition we needed to get the album selling. While we were doing some local gigs and getting some exposure it just didn't seam like enough at the time. And as all things go I guess the interest of trying to do something bigger for some of our band members at the time was not enough, and the band started to flounder. Some times life just throws stuff at you that requires more attention than a band dose for some people. I totally understood, but that didn't mean I was ready to quit trying. I started work on a new album called "GET UP" which was produced in our own recording studio. Jerry helped out with the drum tracks and all the other work was done by myself. At the time I don't think we were on the same page as far as doing shows was concerned, but he helped me out a bunch and he will forever have my gratitude and royalties for it. Not to mention that he had some serious health issues that needed serious attention. I wont get in to details but fortunately he pulled through. Billy had a tight schedule with a number of other bands he was in which made booking concerts with him out of the question, and Heather's career as a sales rep was starting to take off. I couldn't blame them for their choices but it was what they really wanted and I was content with it. So I started looking for help and my son Jimmy Tye Jr. and his high school buddy Ben Abbott, a former band mate from "Systematic Collapse", stepped up to the plate to help me out. Its been a crazy ride since then on. Doing concerts promoted by New England concerts, and a bunch of local gigs as well. It has been a crazy year for the new line-up, but I think we are ready for some more. Bring it!!!!!!!!!!!!!!!!!
[youtube dsXwhV9fZT8 nolink] [youtube 4kj3Wwe6rE4 nolink]
JT, Well DJTJ aka Jim Sr. is my dad, and I met Ben @ school in the "802" South Burlington, VT. We started a band called "Systematic Collapse" and like the name says, it systematically collapsed, and at the time Ben wasn't doing anything so we invited him in to try out.
BA, I Met Jimmy in high school and played rugby with him, and we also started a band called Systematic Collapse. I met big Jim through Jimmy while in the band.
J Rae: After listening to and reviewing your new album 'Get Up', I couldn't help but notice a garage band appeal that came across as very raw.   Nothing fancy at all; just solid rock music with an edgy twist seems to be your forte.   Was this the intention all along?
IE:
DJTJ, I think we can all agree that "GETUP" came off as raw as we could get it. We look forward to delivering a more intense version of this on our next album "TBA" which is currently being produced and recorded at A.B.O.S. Records.
The title has not been decided on yet, but you Skope fans will be the first to know.
J Rae: The Skope readers will be excited to find out that your single "Teenage Love" was recently featured in a snowboarding video sponsored by the Green Mountain Rippers that can be seen on YouTube and right here!   The Skope Universe will be even more psyched to find out that there will be a movie now featuring Indecent Exposure music!   Could you tell us more about this and provide as many details as possible?
IE:
JT, Well it all started out with a Craigslist add. We answered the call and now there is this. One of our songs "Betrayed" was featured in the Green Mountain Rippers first ever full-length movie which is pretty cool.
DJTJ, Yeah, Jimmy found the Green Mountain Rippers add in Craigslist looking for bands with original music from Vermont to feature in their videos. So we figured what the heck. If it can get us more exposure we are definitely down for it.
Turns out they liked 3 of our songs. 2 "Teen Age Love" & "SLEAZY" were featured in their clips of the week which are on YouTube, and "Betrayed" which was featured in the movie. The movie is still in its premier stage. I believe that it is only to be played to a select few before it is released. We will have more details about that soon. I can tell you this much, if you like scenic views and love snowboarding you will love this flick. It is awesome!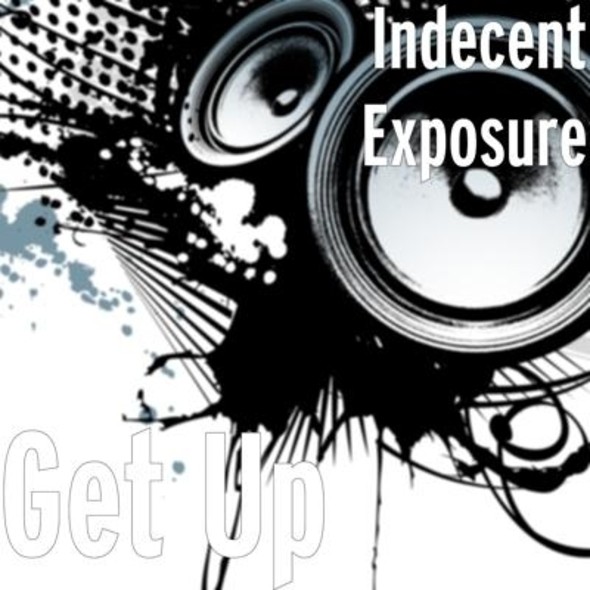 "Get Up" MP3: http://k003.kiwi6.com/hotlink/4ij3siql5d/get_up_mixdown02.mp3
J Rae: Could this maybe be a segue into getting more involved with movies in general?  
IE:
JT, Don't know yet, depends on where the tide takes us.
BA, That would be nice if the opportunity were to arise. We do not make music specifically to be in movies, but if a producer were to ask us to make a song for their movie I'm sure we would gladly do it.
DJTJ. I guess we will just have to wait and see what the future holds for IE. It would be cool to get our name out to more fans through the movie industry if that is what it will do for us. But for now our main focus is working on a new album and doing shows. We really like to connect with the fans at shows.
J Rae:   I know that you guys are into snowboarding yourselves along with cars, writing   & performing songs and girls but wondering what other things you like to do in your spare time?   What are some hot spots in Vermont and can you name any cool activities that people are involved with there?   Anything that's fun to do in your home state we wanna know about it!
IE:
JT, Really a lot of outdoorsy stuff. Hiking, swimming, blah blah blah…. And if you didn't know, VT is the green state if you get my drift. LOL
BA, Partying, hanging with friends and family, walking every day, playing music. This is about a typical weekly routine for myself and most Vermonters.
DJTJ, Well I would have to agree with Ben and Jimmy on both aspects they gave. Vermont is an awesome state to both work and live. It is a really artistic place to be, and not to mention the natural beauty of the environment and the people here. As far as places to go we have a number of awesome places to see live shows at. Nectar's where internationally-known jam band "Phish" got their start and "Higher Ground" which hosts regional and national acts on a weekly basis. You can also chill out on Lake Champlain at one of numerous lake-side beaches and even take tours of the lake on one of Burlington's Spirit of Ethan Allen lake cruises. There are numerous restaurants with lake-side views as well. The sun sets from the lake are amazing. Not to mention that down town Burlington is a stones throw from the lake. Maybe a five minute walk. The fire works for the 4th of July can be seen from anywhere in down town. They are shot from two large barges right off the shore from town. It is a spectacle to attend them not to mention all the live entertainment available on Church Street. Church Street is pretty cool. It runs about a mile thru town and is closed off to anything but foot traffic. A really good place to people watch, and eat food at.
J Rae: You've been said to have a "new age generation Z sound" and have to ask what that is all about?  
IE:
JT, No Clue.
BA, Don't know what gen Z means.
DJTJ, I guess it is the new generation's next sound. We just got labeled that way for some reason.
J Rae: I know that Indecent Exposure is just playing locally at the moment but have to ask if there are any plans to travel to other areas in the near future?   Any talk of touring perhaps?
IE:
JT, Don't really know, No touring as of now. But definitely looking to start more of a music scene in VT.
BA, currently we are definitely looking for more shows in the New England area. We have done a number of shows outside of Vermont and have garnered some attention from fans in the process.
DJTJ, A large tour outside of the New England area is not on the table as of yet from a financial stand point. But we have done a number of concerts in the New England area and look forward to doing some more. We also plan on looking for some smaller local gigs as well, depending on our fan support. If we were offered a cool gig outside of New England I am sure we would be down for it though. It really depends on how our fans respond to the idea of it.
J Rae: I noticed that your band has played many shows already including festivals and most recently appearances with Saving Abel, Hinder and Kopek.   Have to ask what were these experiences like?
IE:
JT, Both amazing and scary. LOL We have learned a lot from it.
BA, They were life changing for me. Playing these big shows with some big name bands. They were some of the greatest experiences I've ever had. So much fun and I would do it every weekend if I had the money and time to do it.
DJTJ, I got to admit, I agree with Ben and Jimmy on that. The shows we played through New England Concerts were both learning, and incredible experiences. Getting to play the same stages with Hinder, KOPEK, Saving Abel, Stone Sour, Theory Of A Dead Man, Skillet, Hailstorm, Art Of Dying, and many other regional bands were some of the most memorial times I will ever have. And we definitely look forward to doing more. I got to chill with the lead singer of KOPEK for a bit and he was a real down to earth guy. When we were on stage at the Bumfest 2011 concert a lot of the national act members were in the crowd checking out the local and regional bands. It was pretty cool when we got up and seen some of them out there. I guess they like to check out the shows from the front side of the stage still.
J Rae: What's on the horizon for Indecent Exposure?   And when are we gonna see video clips of you guys snowboarding?
IE:
As far as what's on the horizon for IE. We are working on a new album and a possible professional video that will be released on YouTube. We will be doing whatever shows become available for us and keep hoping for the best. Only time and our fan base will tell. We will be looking in to doing some more major events in the New England area with some major hitters on the national level so keep an eye out for us. Part on Skope fans.
IE will be working with http://tunepromoter.com/submission/ for some national airplay soon. We are working on a couple of singles right now that will be released soon.
One of the singles we like to call (Dead End) is the song we will be promoting with them. So keep your ears open for it.
Get ready as DJTJ, Jimmy Tye Jr. and Ben Abbott go all Indecent on your ass!   Looking ahead, I presume that IE will gain much Exposure and if they don't then something's wrong.   I predict BIG things for Indecent Exposure and I hope that you will take the time to find out more about this talented bunch from Vermont.   To purchase their music directly or to read some cool bits of info on the band SKOPE out these great spots:
http://itunes.apple.com/us/album/get-up/id372309047
http://www.amazon.com/Get-Up/dp/B003MCY7DO/ref=sr_shvl_album_2?ie=UTF8&qid=1318469039&sr=301-2
http://www.reverbnation.com/ierocks
http://www.facebook.com/pages/Indecent-Exposure/154028224654763
By Jimmy Rae (jrae@skopemag.com)