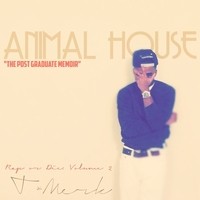 Birmingham's rapper T*Merk latest album Animal House is classic, fun and interesting.
Each tracks different to many rappers in today's music which mix tecno and pop with their music, Merk recalls more the classic rythm and style from other greatest such as Snoopy Dog, 2Pac, Notorious, sometimes Jay Z and some great legends. Every song has great lyrics, great vibes making on this such an amazing record to have with you. All those lovers of this genre, would be easily delighted with this man's talent.
In conclusion, if you enjoy classic and original rap style of music, if you want something that worth time listening. Well, look no further, just head now to http://www.facebook.com/tmerkmusic?sk=wall and prepare yourself to be delighted!
By RJ Frometa rjfrometa@hotmail.com
[Rating: 4.5/5]