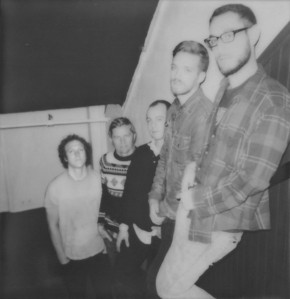 A lot of comparisons have surrounded the indie-rock band Dear Lions since first releasing their self-titled debut back in the spring. They've ranged from Jens Lekman to The Smiths, even all the way to Big Star, but while their influences are notable and often evident, what makes their music so enjoyable are the warm and welcoming vocals of Ricky Lewis matched with Adam Rubenstein's dream-like soundscapes on guitar.
Download "Exactly The Same":
Officially releasing their second EP today entitled Lying to My Lies, The 405 offered a first taste this past Friday, premiering the album's debut single "Exactly the Same." Now available for free download via their Bandcamp, The four-song EP picks up where the guys left off on their self-titled release, while fleshing out their sound to new, impressive heights. To celebrate the release, Dear Lions will be performing tonight at New York's Mercury Lounge. Please reach out if interested in attending.