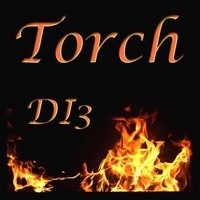 DI3 is a Nashville based band. Their latest release, "Torch" is a musicians CD. The band consists of three unique personalities that creates a plethora of goodness. You got Dave Isaacs the Professor, Brook Sutton the family guy and Rob Crawford the ladies man. Together they are unstoppable.
The CD is a celebration of music. Each instrument takes on a life of its own with lively grinding guitars, melodic base and heart pumping drums. The three of them ignite one entity of greatness. There is a nice mix of up tempo and soothing slow songs that carry you through a jaw-dropping experience.
Lyrically each song tells stories of trials and triumph. In a world where up is down and down is up, it is refreshing to listen to something that makes sense. It touches your inner soul and speaks to your emotions.
Musically, there is no question; these guys know what they are doing. There is an instrumental track, "Strut" that is named appropriately. The music struts across your ears and dominates your brain. The last track, "Swamp Hog Blues" is one of my personal favorites. The guitar demands your attention. Your blood starts pumping and your on the edge of your seat waiting for the next surprise.
"Torch" by DI3 is entertainment at its finest. You can feel the passion this band poured into every song. There are so many cool things going on that only a musician would hear and appreciate. But it is so pleasing to the ear it's a party for your average listener as well.
Rebecca Hosking – hoskingrebecca@gmail.com
[Rating: 4/5]