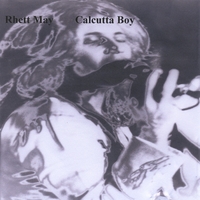 Rhett May grew up in Calcutta, India. Having traveled in India myself I have a good idea of the hustle and bustle of being surrounded by the city's busy streets. For those who do not know India it is a culture unlike anything else in the world. Rhett's latest CD, "Calcutta Boy" is an incredible musical interpretation of that life.
The CD has a nice blend of Indian influences and other cultural musical sounds. There is an electronic edge with his vocals and he has some really cool harmonies going on in each song. The production almost sounds like an orchestra backing him. It keeps your attention and forces your ears to pin point and pick out where the sounds are coming from.
I like the international feel to the CD. It has a worldly sound and lyrically speaks about subjects some would prefer to sweep under the rug. I'm very impressed with his fearlessness of his subject matter he has chosen in a few of the songs. But they are not all that intense, there is a nice love song too.
http://www.cdbaby.com/cd/rhettmay
Rhett May has put his best foot forward with, "Calcutta Boy". It is an interesting education of a quick little journey around the world in the comforts of your own home. For those who like world music and are curious about new cultures I think you will enjoy this experience Rhett has successfully created.
Rebecca Hosking – hoskingrebecca@gmail.com
[Rating: 3.5/5]