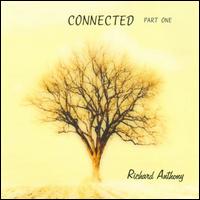 Richard Anthony is a solo singer/songwriter from Illionois who's been writing songs for over 10 years. He lists his influences as ranging from Stevie Wonder to Pet Shop Boys to James Taylor to Michael Jackson and, while you can hear some of these influences, I'm not sure that he has been successful in emulating them.  
There are 9 tracks on the CD although there is a Radio Edit and Acoustic version of the track "Even If " on the CD.   There is a real mix of styles on this album — there are songs that have the feel of a modern religious song and then songs that have a definite club/dance feel to them.   Although the songs are clearly heart-felt I was distracted by the poor production quality and very poor sounding sampled instruments.   There were also some vocals that sounded a little out of tune — I wasn't sure if this was intended and being done for effect or not.
Overall this really wasn't my cup of tea and the poor quality and sampled sounds really let down the overall feel of the CD.
www.iplacemusic.com/Richard_Anthony
 
Written by Louisely D'Amour
[Rating: 2/5]