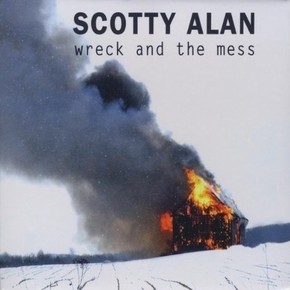 Scotty Alan used to be a punk rocker. This underlying edge and adeptness at delivering emotional immediacy in as few as 84 seconds resides at the core of his remarkable new album Wreck and the Mess.
[youtube afxwkbF1jgg nolink]
It's not necessarily that Alan has mellowed; his music and lyrics, with raspy and expressive vocals, are still bright with energy, still darkly funny at times. But with a fresh rootsy, countrified sound comes a heightened awareness, and an emotional outlook tested and tempered by experience.
 
The album's 15 songs, clocking in at 45 minutes, were produced by Bernie Larsen (Lucinda Williams, Melissa Etheridge, Rickie Lee Jones, Jackson Browne, El Rayo-X) and arranged in narrative sequence, reflecting on a relationship gone bad.