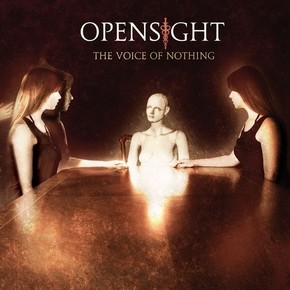 Colombian prog metal rockers OPENSIGHT have made available their new single "Only When" for download via their official site.
The track is available by visiting this link: http://opensightband.com/site/es/mailing
"Only When" is part of OPENSIGHT's second effort "The Voice of Nothing", which has a cinematic quality, sophistication, heaviness, and it adds a bit of drama without losing catchiness and melody. Before being released, the record has been getting great reviews from media all over the world. The single also has its own video. Commented OPENSIGHT front man Ivan David: "The video was done very carefully. It helps to introduce people to OPENSIGHT. It reveals some of our inclinations and is faithful to what the band is really about. I'm totally happy with the end result. Go check it out to see what I mean!"
[youtube E-0xkxTp33c nolink]
"The Voice of Nothing" was recorded at An7 studios. The record was produced by Daniel G. and Ivan David and was released on May 28th.