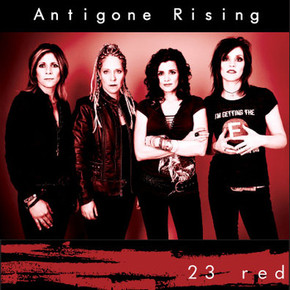 Known for their driving and vivacious live show, Antigone Rising has toured with The Rolling Stones, Aerosmith, The Allman Brothers Band, The Dave Matthews Band, Rob Thomas, Joan Jett and the Blackhearts, Lucinda Williams and The Bangles amongst others. Since their inception the band has released 4 independent albums. In 2004, they were signed to Lava Records, leading to their partnership with Starbucks.
"No Remedy":
"Everywhere Is Home":
In addition to the upcoming CD, Kristen Henderson, bass player, has written a book. Coming out through Free Press (an imprint of Simon & Shuster) Times Two co-written by Kristen and her partner, Sarah Kate Ellis, tells their struggles with fertility issues, how they eventually conceived their babies on the exact same day and the trials and tribulations modern families go through when you and your partner are pregnant at the same exact time as well as exploring the legal and social challenges they faced. The book was released April 5,2011. The book has garnered favorable reviews from Rob Thomas, Cherie Currie, lead singer of the Runaways and Kathy Valentine, bass player and member of the Go-Go's.