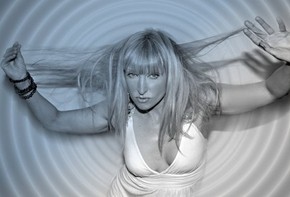 Silvina is a Latin/Spanish, singer songwriter, whose main past influence has been her Spanish Rock band background.
Silvina was recently recognized when her single "No Se Porque" won the Out Music awards for the Sonicbids Best Humanitarian Songwriter of the year award on May 23, 2011.
Her musical sound is an electronic/acoustic blend of a variety of instruments, resulting in a very rich, authentic fusion of many different elements.
"Mujer De Papel" MP3: http://www.skopemag.com/audio/MujerFnlMix_2.mp3