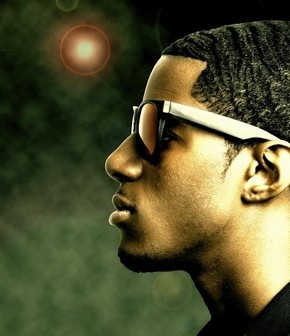 I must say that I am in a great mood today. It is not everyday that I get to help announce the debut of a new Def Jam/Island artist and his new single "Angel." If you are not familiar be ready to get to know David 3D Hodges. David has been making music since he was young and through his determination and talent he is embarking on the opportunity of a lifetime. Join us this week as David tells his tale and offers inpsiration to Skope readers worldwide. "Angel" is on sale now at your favorite digital music outlet!
Stoli: Where are we talking from today and how is your summer so far?
David 3D Hodges: We're talking from Washington D.C. today and I want to start by thanking you for having me in your magazine. My summer has been going great so far. I'm looking forward to many amazing things and preparing for the hottest summer yet.
Stoli: How did you get the 3D added to your name?
David 3D Hodges: Well that has always been a funny story! My stage name 3D originates from two places. Musically, for one I'm a musician, actor singer-songwriter. I play the piano, the drums and guitar. I produce and write all my own music and then vocally perform my own lyrics in the studio! And if that weren't enough reason, I also have 3 D's in my real name: two in David & one in Hodges.
Stoli: Getting signed to Def Jam/Island is huge. How did that deal come to be?
David 3D Hodges: Well it was the business decision of my manager. After consulting with him and the rest of my team, we felt best the move was to embark upon an exclusive digital distribution deal with Island Def Jam. Island Def Jam has produced so many extremely successful artists in the industry! It almost felt like a no brainer. I feel very honored to be a part something so much bigger than myself.  
Stoli: What was life like before the deal and how did you react when you knew the deal was imminent?
David 3D Hodges: Well, before the deal, life consisted of me living and staying with my parents, working two or three jobs help to pay for studio time. Many summers passed and I would spend the majority of my time either in my basement writing, recording, & working on beats or at the studio working on producing songs for album submission. This pretty much equaled to zero social life. But when I finally found out about the Island Def Jam digital distribution deal I was extremely excited, but I also felt I was ready because of the sacrifices I have made in my personal life. I'll never forget a wise person once told me: 'never worry about opportunities, they will always continue to come into your life, the question is will you be ready when they do.' So I made sure I was prepared when the deal finally came.
Stoli: Are you nervous to release your first single "Angel" on June 14 and how did you choose that track?
David 3D Hodges: Am I nervous? Well to tell you the truth moments like these always give me butterflies, but I'm not worried. I believe that the music speaks for itself, and I know once it reaches mainstream ears it will be favorite among a lot of people. My faith & trust are working. I believe that the love and passion I put into developing this record consisted of only positive energy, so I only envision positive things for the single!
And, the people first chose this song. When I was in college, the song got leaked by one of my engineers, and before I knew it people were singing the song everywhere on campus. Once the song went viral online, my manger decided this was the right record for the start of my musical career.
Stoli: How did your family help encourage you to get into music and are they proud of you?
David 3D Hodges: My family has played such a huge role in my overall development as a young man. Both of my parents have been extremely supportive. Without them I don't know where I would be! I love them so much for just believing in me especially when no one else would.   My dad calls me every day and tells me he's proud of my accomplishments; my mom can't stop talking about my recent success so you know she's proud!
Stoli: Is "Angel" written for a certain person in your life or is it just a song?
David 3D Hodges: Well it definitely has some meaning behind it– an old high school sweetheart inspired the song but Angel as a single is for everyone. To all my beautiful ladies out there listening , what girl doesn't want to be called an Angel, you know? And to all my fellas, us as guys we can all relate to that universal idea of finding that special significant other or meeting the woman of our dreams! Plus there's a blueprint in the song as to what to say if you ever meet her… "Excuse me miss I don't mean to be rude, but I never seen a girl quite as pretty as you & I'm not playing games I'm just telling the truth, you see I prayed for an angel I'm hoping she's you."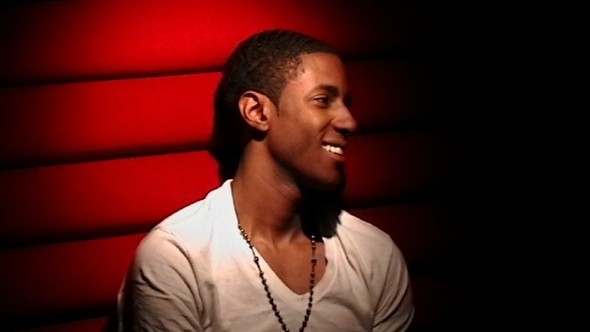 Stoli: What Def Jam artist past or present do you listen to most and admire?
David 3D Hodges: That would be Kanye West.
Stoli: When can we expect a video for "Angel"?
David 3D Hodges: Soon, but only when the time and everything for the video is "just right." I really want blow away people's expectations with this song!
Stoli: What do you like to do when you are not performing music?  
David 3D Hodges: When I'm not performing music, I love to write new songs; I love fashion, so shopping for exclusive stuff always sparks new inspiration, or even creating art. I'm constantly in creation mode even when I'm away from the music. And for fun I love going to movies, especially new 3D movies!
Stoli: If you could dicuss a topic with president Obama, what would that be?
David 3D Hodges: Well I would love to just have a regular conservation with him for starters. I realize his job is already stressful enough so I wouldn't want to put any more additional stress on him, you know. I actually would love for him to give me some criticism on my music, like "you know basically ah… I think you change…. You should change this note on this song! Lol I would love that. If I had to talk to him about something serious I probably would want to discuss protecting our environment and saving our planet to ensure that our future generations have a positive future in years to come.
Stoli: What is coming up for you & where you at online?
David 3D Hodges: Well I expect to start touring June 30th to the end of August. Our plan is to start in Boston & working our way from Northeast to Southeast ending in Florida. If anyone wants to find out more about tour dates they can log on to my site iwant3dnow.com. They can also go on iwant3dnow.com to find my latest single, Angel. You can join my official fan site at 3dmuziq.com become a fan & create a profile on there as well & follow me on twitter at @David3dhodges.
Thank you again for this opportunity, and I hope that everyone out there enjoys the song! Also… we have a surprise for all fans who download the track on release date, 6/14.   If you send us a copy of your screenshot or receipt proving you bought the track to angel@iwant3dnow.com– we'll send you an exclusive, unreleased track for free!!