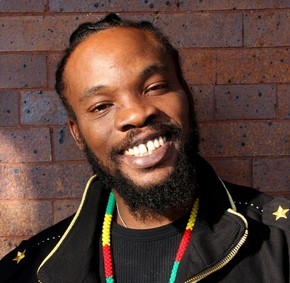 When most folks hear the word "reggae", an automatic worldwide reaction is usually, "oh, you mean Bob Marley!". The same goes for "The King of Pop", you think Michael Jackson, or any other genre that has a popular or internationally-known 'face' to go with it.  
It's a beautiful thing to know that there are folks out there that can identify with a 'face' to music, however, that's not always the case. There are plenty of artists out there that are little-known or have not received the recognition that they are due.
 
One of those artists that saw a need to put a 'face' in the spotlight is Bushman, with his 11th album release, "Bushman Sings The Bush Doctor", which came out earlier this year, and is a tribute to the legendary Peter Tosh.
 
"Peter was a part of the Wailers," explains Bushman of Tosh, who first met Bob Marley and Bunny Wailer in the early '60s.
 
Bushman is no rookie to the music scene. Born Dwight Duncan in the St. Thomas area of Jamaica, Bushman has been in the music business for 14 years, dropping his debut, "Nyah Man Chant" in 1997.
 
For Bushman, paying tribute to someone he admired was just what the doctor ordered. In 2004, Bushman noted that it "really dawned" on him while listening to a song by Tosh, and feeling that "the lyrics was speaking to me like Peter".
 
"I wanted to project the song like Peter," Bushman says.  
 
Such songs you'll find on the album include "Creation", "Legalize It", and "Stepping Razor", which was Tosh's nickname. In addition, Bushman covers the modern versions of "Mama Africa", a collaboration with Buju Banton, and "Don't Look Back", featuring Tarrus Riley, a song Tosh originally recorded with Mick Jagger.
 
Bushman will be on tour in France and Belgium in June, and is talking about a tour in the U.S. for summer festivals. Since 2000, he has toured quite a few countries in Europe, including Italy, Spain, Germany, the Netherlands, and Norway.
 
"Reggae has grown in Australia, grown tremendously in South America," he adds. "You know, I got a chance to go to Australia in 2008, [and] look forward to go again. The most beautiful places reminds me of the Caribbean. It's like that side of the world, [it's] not that polluted."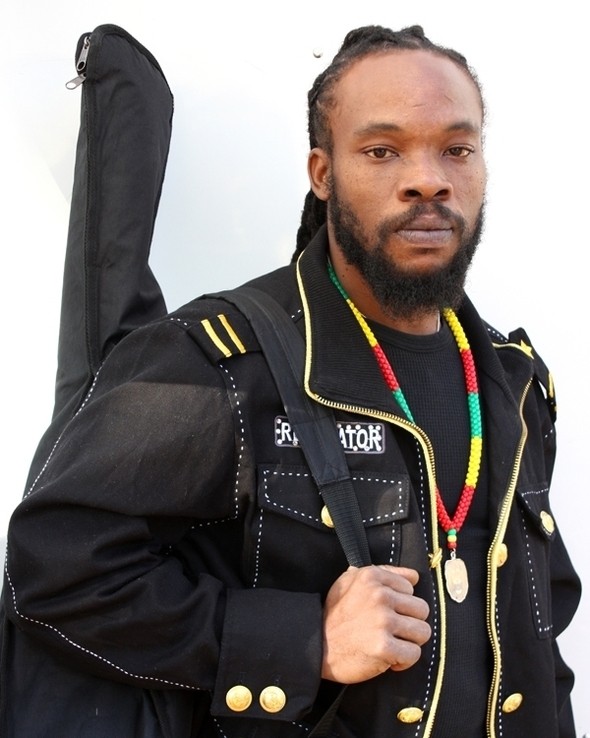 A self-proclaimed "happy singer", Bushman is looking forward to future projects including "Conquering Land", which he said will have collaborations with others, as well as other "adopted songs" such as from Kenny Rogers.
 
"That's one of the things…I like to find the songs that people are too familiar with," Bushman says, as he breaks out into song, singing "you've got one life to live, live it in truth, live it in love, why don't you live this day like it's your last one…"
 
Bushman says that growing up he had quite a few influences that had a positive effect on him, such as Frankie Paul, Bob Marley, Patti Labelle, Aretha Franklin, Jeffrey Osborne, Teddy Pendergrass, and Lionel Richie.
 
"Growing up, the school I went to took pleasure in drama," Bushman explains. "We used to do plays and skits. The drama thing had like school concerts, [where] we sang the American songs, sang it back reggae-style and interpret it your way. We used to sing everything, like "A Whole New World", Biggie Smalls, Tupac, and them people. Eminem, he reminds me of the dancehall paternity, lyrically, Eminem is a dangerous youth! He articulates his music not just like the regular…[he] delivers it in many different ways."
 
"Reggae is an agile music…when we interpret, [it's] kind of a gangsta form," he continues. "Music has no boundary and you get a lot of inspiration. In Jamaica, we say, 'I uhn shan', each one teach one, one hand wash the other…that's what makes the world go around."
 
For more on Bushman, check out www.burningbushesmusic.com.
By: Erika Gradecki – egradecki@hotmail.com