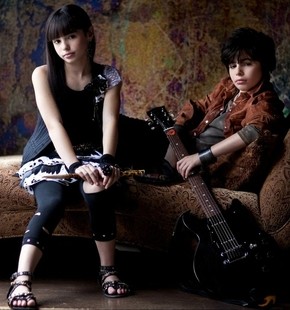 Pop/rock teen duo Michael & Marisa, 13 and 14 respectively, premiered their latest video for their addictive pop single "You Feel Like Saturday" on Cambio.com.   The second single off their It's Like That EP, "You Feel Like Saturday" was filmed in Boston, MA and directed by Tracie Goudie.      
[youtube DZf4TxGpex4 nolink]
The teen siblings recently made an impact on the pop/rock music scene with their anti-bullying song, "The Same." Tackling the subject of bullying head-on from a pair who've witnessed peers being picked on, Michael & Marisa are out to spread the message that kids can help kids stop bullying.   In addition to being named national spokesmen for PACER's Teens Against Bullying, Michael & Marisa also recently donated a portion of their tour earnings to Pacer's National Center for Bullying Prevention.