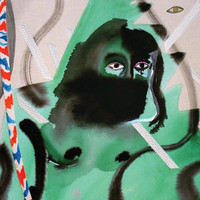 Female singer-songwriters are very often pigeonholed very quickly and given little opportunity to evolve artistically without their past releases being referenced. Lucky for Jennifer Castle, she's left every door open on Castlemusic, her sonically lush debut. All nine tracks feature a depth of aesthetic and sonic approaches, all held together by this Toronto songwriter's patient but always haunting pipes.
From the flowery and sparsely arranged "You Don't Have To Be" to the dreamy ebb and flow of "Misguided," Castle doesn't hold back when acknowledging her dream-pop leanings. And while she definitely paints these tracks as well as many others with a dense, folk brush, her acoustic inclinations take a back seat on "Poor As Him," a jangly, rumbling beast that picks up steam with every strum and certainly serves Castlemusic as its standout track.
Now, normally a variety of sonic approaches means a songwriter has yet to fully realize the approach and/or voice they'd like to stick with and call their own. But not so with Castle; a veteran of Toronto's music scene, hers is a talent that cannot be contained or limited. Castlemusic is likely only the beginning.
By Joshua Kloke – joshuakloke@hotmail.com
[Rating: 3.5/5]