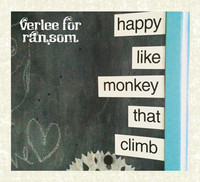 First things first, to say this band is full of youthful exuberance is redundant. With a 20-year old keyboardist and an 11-year old bass player as bookends, their ages speak for themselves. However what their ages belie is the professionalism they bring to album making and the degree of available talent at their disposal (it's almost shocking). Think… if five Juilliard-bound wunderlings decided to record a debut, sit back and simply see what happened, well this would be something like the result. I have to admit, I went into this review with a surety that, at best, the album would have a few facets of diggable amateurism. As of this review being posted, I also have to humbly admit that I was completely wrong and I am still eating my words.
"Someone Else's Lie" opens to fuzz guitar work and tinkling piano but soon gives way to the surprising prowess of lead singer Keira Verlee's vocal delivery–powerful with big range, but crystal clear. The fill of chromatic electric guitar wails brings the track full circle. "So Says The Doctor" opens to piano and Verlee's breathy vocals but builds from simplicity to complexity in a few short bars. The multiple layered soundscapes are testament to the band's musicality and cohesion and they come together in a "sum of the parts" style fusion. The demure "Velvet Masquerade" is again, a vocals-forward track bolstered by weepy veins of backing strings and a simple rhythm section of toms and occasional, but well-placed, cymbal work. Playing to their strengths, the musicality adds the fills allowing Verlee's vocals to shine at the foreground. If I had to label a track "prettiest" this one would win that superlative.
To be able to create this caliber of record first time out, in DIY fashion makes me wonder just what exactly these five have under their sleeves in regards to a sophomore effort. And as much as I hate to harp on age as determination of talent, it just seems that a group of kids (no offense, but that is what they are) shouldn't be able to make something like this. But perhaps that is their particular philosopher's stone… the ability to approach their music out of an innocent and pure love of making it. Considering the power the record industry has to turn the best and brightest into the most jaded, I hope Verlee and company keep the experience of making this album at the forefront of the future offerings. It would be a shame to see so much raw talent go to waste.            
by Chris West – cwest@skopemagazine.com
[Rating: 3/5]