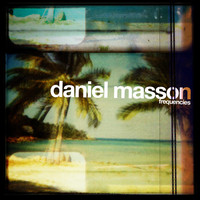 Picture yourself taking a trip around the globe as you listen to Daniel Masson's new album 'Frequencies'.   You will hear world-fusion and electronic music collide together to make up one hypnotic sound.   All 12 tracks on the new disc represent Masson's travels to Bangladesh, Egypt, Syria, India and Thailand which gives it that overall worldly feel.   'Frequencies' features recorded samples of artists from all over the world not to mention distinct sounds Daniel captured along the way.  
Daniel Masson is a French-based music composer, producer and musician who definitely has a unique approach when it comes to the art of music.   After hearing this album in full, you will know that Masson is not just musically-inclined but also spiritually in tune with various cultures.   Daniel's mission is to connect with as many people as possible while 'Frequencies' plays the role of universal manuscript.  
Masson is blending together genres, styles and audio that comes across as intercontinental.   You're getting a wide array of sounds hitting you that are peaceful, exotic and even sensuous at times.   Relaxing vibes all the way as I even picked up on elements of nature.   Grooves that will ease your mind and soul while connecting on a deeper level seems to be what Daniel Masson intended all along.  
This isn't a record I'd listen to everyday by no means but it most certainly is a CD you'd like to have around.   For times when you just want to zone out and relax all of your senses, this is a great album for that reason alone.   I would say if you're into meditation or yoga, then this disc would work perfectly for that as well.   Maybe even if you're baby won't stop crying or won't go to sleep, 'Frequencies' might just do the trick!   As you can see Daniel Masson's new project appears to have many uses such as calming effects and he just hopes his universal language catches on.   As far as what the 'Frequencies' are, how to channel them and how powerful they may be; that is for you to decide.      
By Jimmy Rae   (jrae@skopemag.com)
[Rating: 3/5]