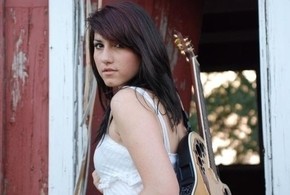 Eighteen year old Tori Allen released her first album January of 2010 with mixed reviews, but a small independent radio station www.hosstheboss.com reviewed a few of Tori's songs and decided to put her in to the HTB Music Awards show. Posting her song, "Divorcionism", in the April contest, Tori came in just three votes short of 1st place to Postcard Fiction, a band out of North Carolina.
[youtube PX_XsPksnsg nolink]
Don Cudd, owner and chief engineer stated, "I listened to the songs Tori sent me and was most impressed by the delicate subject matter from her song 'Divorcionism' and decided to air the tune."
 
"Divorcionism" was created on Tori's broken feelings when her mother and father divorced in early 2008, putting her in the middle of the tug-of-war where so many teenagers find themselves today. The song is now in the top 5 of the awards finals and looks as though it will remain there.
The contest runs through all of December and ends on January 1, 2011, with the top five receiving live air time on the station. Don and long time partner, Tony Kinsel,   air their picks of music 24/7 to a worldwide listening audience alongside some special shows from guest DJ's. Hosstheboss.com is one of the few stations in Texas that supports independent musicians.
You can vote for Tori Allen and "Divorcionism":
Photo credit: Jenni Gatta