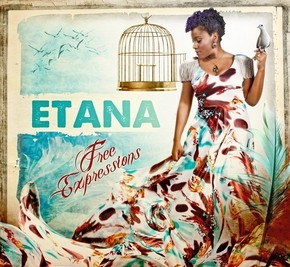 We all know too well that old adage, "You can't judge a book by its cover". That definitely rings true for reggae singer and songwriter, Shauna McKenzie, better known to the world as Etana, who, in her sophomore release, "Free Expressions", will show the world that it's time to be free.
"I don't get why a nice person should be so concerned about expressing themselves," explains Etana. "This is me and this is it."
 
As a self-professed "nice girl", Etana says that as a whole, she is a person that is overall happy. On stage, in the streets, and at home, Etana is genuinely "very happy, playful, and kid-like." However, there is also a very straightforward and serious side to Etana, especially when it comes to business.
 
"There's a song called 'Venting' that I do with (producer) Curtis [Lynch]," explains Etana about one of the tracks on the "Free Expressions" album. "Curtis said, 'No, you cannot say that. You're Etana, you're nice'."
 
A lot has changed for Etana since her debut, "The Strong One" dropped in 2008. With "The Strong One", Jamaican-born Etana says that though her debut was primarily reggae, there was quite a bit of fusion with R&B and world music as well, a part of   her growing up in America (Fort Lauderdale, FL to be exact).
 
"The debut was like of like 'here I am, here is what you know [of] a part of me'," says Etana. "I would consider the songs on this album ("Free Expressions") more soulful and more reggae. This is more of the reggae soul."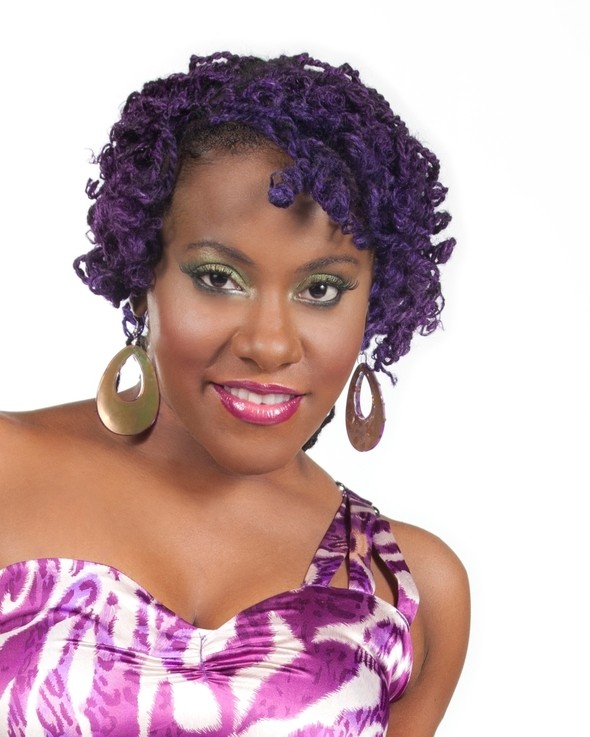 Even with the deep roots of reggae, Etana also points out that with other genres of music, fusing several at one time is not uncommon. Hip hop and R&B oftentimes fuse with reggae, and in turn, Jamaican young artists also use hip hop to fuse with their own music.
 
"I'm just kind of reminding them [that] this is why people all over the world like reggae, like the drums, etc. and need to keep that and not give it all away and don't forget where you come from," she adds.
 
For this album, Etana says that she wants people to see the raw truth and how it's supposed to be, and not the 'bees and the birds kind of thing'. There's a lot of emotion, a lot of vibe in it, as well as discussion on what she's learned in the past three years in the music business.
 
"Yes, I do think of the children every time I write, and [what] I'm finding now is that children need to know the truth ALL the time, and not just cover up the pretty truth," she expresses.
 
Some of the things Etana dives into include the music business in general, especially living in Jamaica and being a female at that. One too many times women in the industry are urged to exhibit their bodies in sexy, provocative dress. However, Etana sees otherwise.
 
"A lot of people have a different perspective on that," explains Etana about a woman's role in the biz. "What I would and wouldn't do just to do [it] in music, some of the sacrifices that people are willing to make…you can do it your way however you want to do it."    
 
With inspirations such as Lauryn Hill and Jill Scott, Etana sees the strength and empowerment in women and seeks to vocalize that. For example, the song "Free" off her new album talks directly about the music business, during a time when Etana was separating from her management group and other influences that told her "what was right and what was wrong…who was right and who was wrong." At this time also, there was a lot going on in Etana's hometown of August Town, Jamaica.
 
"My relatives were going in a turf war — a political war," says Etana. "Gunshots were going back and forth, and my cousins and relatives were thinking about me. I thought of everybody going through the same thing all over…my chaos and my struggle. You must be free from everything you know when you're in a rough situation."
 
In "Free" Etana's chorus rings true: "Gonna be free like a bird in the sky. Gonna be free, gonna fly so high. Gonna be free, gonna free my mind. Gonna be free, gonna fly so high."
 
"I Got You" is a track that talks about Etana's mother and grandmother, and one can pass off as a gospel song in essence.
 
"I didn't talk about religion and Christ," Etana explains. "I was talking about my mother, the struggle. They were always there to support me."
 
Currently, Etana is on promotion for her album, which started last month in Europe. She looks to hit the U.S. soon from Cali all the way to NYC, as well as the Caribbean and Europe again as well. Her digital EP, "Free", dropped on December 7th, which allows fans to get a taste of the album and "gives something to the people" until "Free Expressions" drops this February.
 
In the meantime, Etana continues to promote Raw Soul, which is a clothing line that comes from a negative term in the Caribbean that Etana flipped into a positive.
 
"It's pure energy on the positive side," Etana says of her line, which was inspired to 'create a way of freely expressing one's self in the most natural way possible'. "I decided to make sure RAWSOUL goes all over the world."
 
For more info on Etana check out www.vprecords.com/etana or www.etanathestrongone.com.
Author: Erika Gradecki – egradecki@hotmail.com