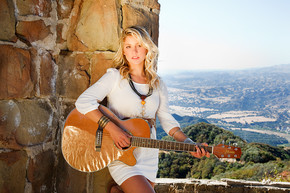 Wow, what a weekend. I was in Boston for Skope Live! on Saturday night and lets just say I am still recovering. My guest today has got the perfect sound to help us ease into the week. Let me introduce the very talented & attractive Suzy Skarulis. I heard a preview EP of Suzy's upcoming debut album and I cannot get her song "Bang Bang" out of my head. While much of the USA is dealing with blizzards and cold lets join Suzy as she is in Maui surfing, hanging with friends, and playing music!
Stoli: Where are we talking from today and how is your holiday season going?
Suzy Skarulis: Aloha! I am currently cruisin' on Maui surfing and seeing friends. So far, it sounds like my holiday season has been amazing!
Stoli: At what age did you start playing music & pursue it as a career?
Suzy Skarulis: I owe my father for my early introduction to music. Since day one he had me pinging on piano keys and listening to all sorts of music. From Chopin to Gershwin to Muddy Waters. I grew up writing my own songs and acting/singing in musicals in a Florida beach town. I always was passionate about the arts, but I also had a lot of other talents and interests. I made the conscious decision to drop everything, move to San Diego, and go for it at the age of 19.
Stoli: How much was music a part of your life growing up with your family?
Suzy Skarulis: Music is huge in my family. I actually come from a long line of singers and musicians. My great aunt, Aldona Stempuzis, was a famous opera singer in Europe. So, I guess I kind of have big shoes to fill… haha. It's funny though because I never really noticed what a huge role it played in my life until I moved away from home at seventeen to Hawaii and starting living off my own. I found myself coming back to it.
Stoli: At seventeen you moved to Hawaii & San Diego at nineteen. What made you want to move there and how has the boosted your music?
Suzy Skarulis: I moved to Oahu at seventeen to surf. There, I found myself gearing more towards my creative side. So, I moved to San Diego to study film and music. San Diego is such a great environment for an emerging artist. You're still super close to LA, so you have access to the entire entertainment industry, but minus the madness. Plus, in San Diego, I feel it's easier to develop a community of followers, where-as in LA it's kind of an entertainment- overload for audiences. We've got a rockin' indie scene.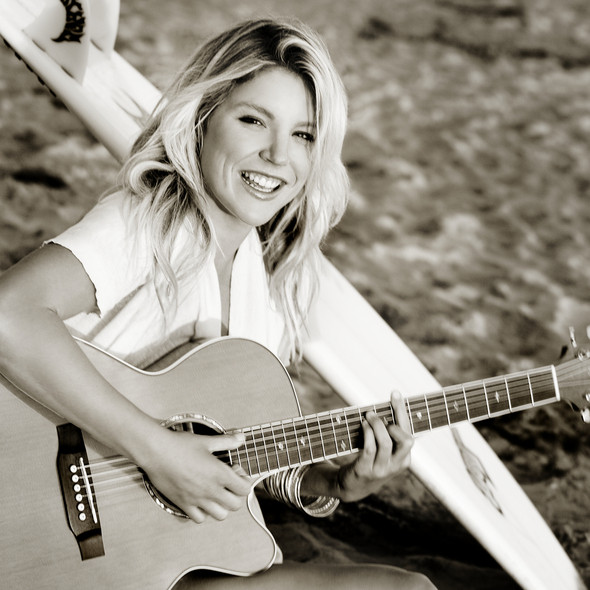 Stoli: Are you fortunate enough to do music full time or do you have a 9 to 5 as well?
Suzy Skarulis: I am so blessed for music to be my "9 to 5." Besides just being an artist, I am also a full time student at Berklee College of Music online. I am earning my Master's Certificate in "Songwriting and Guitar."
Stoli: Your song "Bang Bang" is very catchy. What is that song about & when did you write that?
Suzy Skarulis: Thanks! I wrote the song when I was living abroad in Australia. I actually wrote a few songs on the debut album while I was other there. "Bang Bang" is about someone being betrayed. However dark of a concept, I wanted it come off as almost oddly upbeat.
Stoli: You are a very attractive young woman. Do you tend to go for musicians and what is your ideal first date?
Suzy Skarulis: Haha, why thank you. I don't really go for one specific type, but I think you can tell a lot about a person by the music they listen to. They've got at least be on that same level of appreciating good music. My ideal first date would be complete spontaneousness. Warm water, awesome food, and music never hurt too.
Stoli: You love the beach and the ocean. How much time do you spend on the sand playing & writing music?
Suzy Skarulis: I spend every second I can! I actually come up with a lot of song ideas while I'm out in the water. I'm so lucky to live steps away from the ocean.
Stoli: You got to play the Florida Music Festival this year. How was it playing for over 10K people and what is your favorite part of playing live?
Suzy Skarulis: FMF was insane. It was rad to go back home to FL and play such a big show for my friends and family. What I love best about performing live is that there is an active exchange that happens between you and each person in the crowd.   If I can throw it out there, and people can relate with the words I'm sharing and throw it right back..well then that's a pretty cool thing. It's a beautiful connection (without getting too emo-tight jeans on you.)
Stoli: Who are two other female musicians that you would consider as your peers that you respect?
Suzy Skarulis: I don't really find myself or my listeners relating me to any other current female artists. My sound is pretty original and I think that's why people like it. I look up to and respect artists from all the different genres I was raised on: Frank Sinatra, Ella Fitzgerald, Keely Smith, Clapton, BB King, Dylan, The Doors, Stones, Led Zeppelin, Jeff Buckley, etc.
Stoli: What is coming up for Suzy Skarulis and where are you at online?
Suzy Skarulis: The debut album release followed by the West Coast "Surf and Groove" Tour! We're starting off in the middle of January 2011 in San Diego and heading up all the way to Seattle. Please check www.musicbysuzy.com for all info!