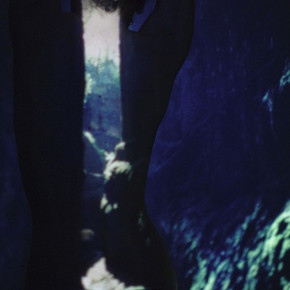 Ukrainian composer Heinali and American poet Matt Finney have never met each other in person. Their internet collaboration has produced two acclaimed eps and now they are working on their third album.  
Their music is available for free download or you can buy it at iTunes and coming soon to all online music stores.   Matt describes their music as a mix of ambient/classical/industrial/shoe gaze/spoken word.
Says Matt, "We met each other through MySpace. Heinali had his solo music going and I was recording with my band Finneyerkes. We both liked each other's music and decided to start working together. We've been creating ever since."
Video for "Under God's Heaven":
[vimeo 16693627 nolink]
Did you mix and create all your music over the internet?
Yes. I'll write all of the lyrics and record the vocals and send them to Heinali. He'll take my voice and work his magic.
Where did you get your inspiration?
Life, family, friends, nostalgia, depression, anger, anxiety.
What do you want to see happen in the future?
Hopefully more and more people will be listening. Maybe we can tour one of these days. That's the big dream, right now we're trying to finish up our third ep.
What do you think your music says?
The songs are cathartic for us both but we're trying to be honest. Take whatever you're feeling, good or bad, and turn it into something constructive.
www.heinaliandmattfinney.bandcamp.com
By: Diana Olson – diolson05@yahoo.com