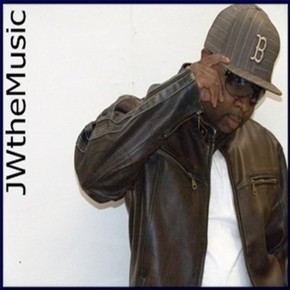 Tonight is a super day to be in Boston. I know Skope is all about music but The Celtics are back tonight against the Miami Heat at the TD Garden. I wanted to feature a Boston based artist who I have been watching for a while now. Allow me to introduce JW, the epitome of a musician and a strong, intelligent, and ambitious, young man. JW is just coming off releasing his self-produced 11 track album via Amazon.com. JW impresses me because although he loves music he knows he must pay the bills. That is why he has invested in education to make sure he is all good nomatter. Join us as JW talks about the new album, his 9-5, living in Boston, and much more. This interview is "The Truth!"
Stoli: Where are we talking from today and are you ready for the cold weather in Boston?
 
JW: We are talking from Boston. No. I'm definetly not ready for the cold weather. I love the heat. The hotter the better.
Stoli: You recently put out the album, 'Jwthemusic.' Are your fans feeling the new material and will there be a video out anytime soon?
JW: Yes. I'm getting a lot of love from my fans. It's crazy to actually have fans for something I personally love to do. There will definetly be video coming soon. "Hold You" is going to be the first video.
Stoli: What age did you start rhyming and decide to really take music seriously?
JW: I've always messed around with beats. That started as far back as middle school. I would get in trouble for playing beats on the desk. Rhyming started a when I was in high school. It really wasn't the fact I didn't take music seriously. I just wanted to master the art of producing, writting, rhyming, and harmonizing.  
Stoli: Where do you find most inspiration in life to write down a verse?
JW: Life itself. The uncertainty of it. It gives me the ability to really analize myself and situations that come about.
Stoli: The beats on the album are tight. How do you decide if a beat is right for you and what producers do you work with?
JW: As far as the beats for the album. I produced them all. It's a HUGE asset to be able the produce your own music. It gives you lots of options free options. Like any artisit will tell you just feel something when you hear a great beat. I would like to work with a producer in NC named McBane.
Stoli: What makes you most proud when a fan gives the album a listen and is feeling the music?
JW: There are two things. From the producer side of course the fact that the fan enjoys the beat. As an artist the fact that someone else can relate to what I'm saying.
Jwthemusic [Explicit] On Amazon.com:
Stoli: You are not only a musician but you have an MBA and a sweet job at a prestigious Boston hospital. How do you balance everything and how did you have the intuition to not put all eggs in one basket?
JW: I've always been big on education. Knowledge is the key to life. It's certainly tough to juggle all these things at once but they feed off of each other at the moment. Music is my passion. But I do enjoy being the boss.      
Stoli: How has your MBA helped you with your music career and development?
JW: My MBA has been a tremendous help. It's given me the abiltiy to look pass the music and see the business end of things. I think this is where a lot of artist run into issues. They get to caught up in the music and overlook the big picture "The Business".  
Stoli: How has being from Boston helped shape your music & sound?
JW: It's helped a lot. Boston is a melting pot. It has exposed me to so many different genres of music.    
Stoli: I love your song "Huge Potential." What is that song about to you & when did you record that hot track?
JW: Huge Potential is about a girl who's watching me watch her. I feel she's attracted to me and I'm definetly attracted to her. I made Huge Potential sometime in 2009.
Stoli: What other emcees do you listen to & admire what they have accomplished?
JW: I have to give Drake his just deserts for what he has accomplished in such a short amount of time. Jay Z, Jada, Phonte, Ryan Leslie just to name a few.
Stoli: When you are not working or in the studio how do you like to spend your time?
JW: I enjoy spending time with the Family. Working out. Pool. Listening to music.
Stoli: What is something unique about JW that Skope readers should know about you & your music?
 
JW:   I make all of my beats and write all of my songs,
Stoli: Being an intelligent, educated, & motivated African American man what advice can you offer the younger kids coming up who feel it's either rapping or the street?
JW: My advice is the sky is the limit. There are really no excuse exspecially now that we have a black President. Of course there are always obsticles but they shouldn't deter you from your dreams.
Stoli: What is coming up for JW and where can we follow you online?
JW: I'm currently working on my new single "Unsinkable" . I'll also be making a video for it. You can follow me at www.JWtheMusic.com or Facebook Fan Page under JWthemusic.