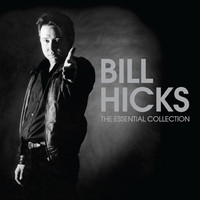 Bill Hicks, a self-described "[Noam] Chomsky with dick jokes, is one of the most influential comedians ever. His satire of contemporary mores was always on target and is among the best stand-up sets ever recorded.   Rkyo's recently released   Bill Hicks The Essential   Collection has compiled some of Bill's most adored bits, along with some new material from from a recently discovered   San Ramon, Ca performance. Also featured on the 2CD/2DVD compilation are interviews with Bill,   footage of some early performances, the cult classic short film   Ninja Bachelor Party, and a download card for Hicks' album, Low-Fi   Troubadour.
"I left in love, in laughter, and in truth and wherever truth, love and laughter abide, I am there in spirit." – Bill Hicks
Despite being dated in terms of subject matter, the stand-up performances still   make you double over with laughter.
Ninja Bachelor Party tells the story of   a Robitussin addict, who, after finding his girlfriend cheating on him, ventures to Korea to undergo ninja training. Overall, Ninja Bachelor Party is either love it or hate it. With its intentional use of poor dubbing for the dialogue and the hilarious score, the film is sure to delight at least some fans of his work.
Low-Fi Troubadore is a gem. Displaying Hicks' impressive guitar skills, paired with   his knack for writing love songs, the digital download shows his true talent as a composer. Some of the stand-out tracks include the haunting "The Moon is Smiling," which is reminiscent of James Hurley of Twin Peaks singing "Just You and I" and the a cappella   song of lost love, "I Never Really Cared for You."  
To sum it up, The Essential Bill Hicks is a near perfect album.
Review By: Shawn Alexander Roy
[Rating: 4.5/5]