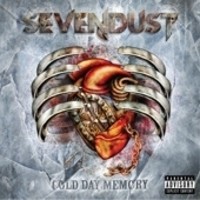 Long regarded as one of the best live heavy touring bands, the guys have grown an impressive following.   The Atlanta group has released its eighth album, with some great initial results.   The release features their trademark double guitar punch by Clint Lowery and John Connolly, which singer Lajon Witherspoon effectively weaves in and out of, led by drummer Morgan Rose and bassist Vinnie Hornsby.   At times, you hear traces of their influences, the same way you hear them in other acts material.   As the guitarists related to me, all in all, its all one big metal family.   The reuniting with Clint has allowed the group to return to a former dimension, via his songwriting, added vocals and playing.   The band feels whole again, and shows it.   The band also uses some varied effects on this record to their benefit.   Producer Johnny K did a good job putting this thing into context.   This is a two-disc set, including a "Making of the Record" DVD.  
Lajon can throat growl and scream with the best of them, but also lends a melodic touch with songs like Last Breath.   Unraveling has a melodic vocal beginning before getting down to business.   Splinter is an in your face, heavy on everything offering.     Better Place is a great track, a bit more contemporary but without neglecting the heavy pounding backbeat and metal guitar licks.   All of the band members threw their lyrics into the hat, emotion, heartbreak, and those of relationships both personally and musically.  
The disc is a new direction from the last one, and explores some previously charted territory.   The band continues to rock live, as they proved during the Carnival of Madness tour.   I had the opportunity to see them perform live acoustically, and they rocked.   Always committed to performing, this is an album that will roll around in your head for a while.   Go for it!
By RME
[Rating: 3.5/5]