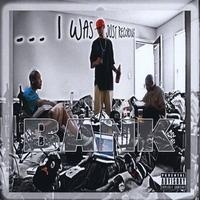 **Parental Advisory–Explicit Lyrics & Adult Content**
I thought it would only be fair to express this review the way that it should be expressed; without censorship.   I owe it to Bank, the fans and Skope readers to not deviate away from the language that is heavily associated with this album.   I also owe it to the parents and the kids everywhere to stick a warning label at the top.   Just like on an album, families deserve that right to know what their children are listening to and in this sense what they are viewing.   Profanity & adult-oriented material is not meant for all ears to hear and that is the point I want to stress here.   What I wanted to do was give the loyal Skope readers a true & real representation of the record.   So…on that note let's get into this shit!
Bank is his name and no fuckin' around is his game.   I Was Just Recording is Bank's first actual album, but he has two previous releases in 2009 & 2010 titled 2000 N Plenty Mixtape & Fresh Hits Daily Mixtape.   Besides being a talented rapper, the North Carolina native also has his own record label out of Atlanta called Southern Produce Entertainment.   The new record is Southern Hip Hop at its finest and Bank is giving some of those 'Dirty South' cats a run for their money.   Just like Lil Wayne and Swizz Beatz says, it's "Money In The Bank" baby for this new album.  
The beauty here is that Bank goes away from common subject matters of drugs & violence to focus more on real, down-to-earth shit.   You're getting 15 blazing tracks that offer up plenty of hot 'n' fresh beats along with a helluva nice flow.   Bank is on fire here and there is no one that can put him out.   You're hearing bouncin' club hooks, cool cruisin'-in-your-ride music as well as some downright filthy, feel-good lyrics.  
The CD starts up with an aggressive joint called "I Don't Owe U" where Bank lets it all out.   He says during part of the song "Fuck these niggaz on BET and MTV.   I don't owe you motherfuckers shit!"   I love how Bank's not afraid to say what's on his mind and how he's calling out all the big dogs of the music biz.   On track five, "In A Zone", Bank's hittin' up all the ladies out there with a smooth jam that will knock their socks off among other things.   Bank is makin' them panties drop once again on "Sexting" featuring Jay Rome & Tobe Fam.   On this track, Bank & company are givin' you freaky-in-the-sheets material that will make all the lovely ladies out there scream for more.   He says here "started off texting; next thing I know she in my room undressing.   Let Bank get a taste." On song nine, Bank is sexin' it up yet again on "Heat It Up" where he's delivering a pleasurable performance and nailed it.   Track 10 "Designer Label" supplies a hilarious line where Bank rhymes "Skinny Jeans oh no, no, no–not enough room for my dick to go." ?
Enough about T&A and all that pussy talk; let's get down to business and discuss Bank the rapper/lyricist/songwriter/producer and just why he's recording.   He's recording this record because he has got a lot to say and offer through skilled rhymin' and tighter than tight beats.   Bank is a true MC and a solid hip-hop artist who is here to stay ladies and gents.   I'd also like to add that Nerak Bailey on track 12 ,"Daylight", impressed the hell out of me with her incredibly nice & soulful singing; what a voice!   Also, the synthesized vocal sound popularized by the likes of T-Pain is highly evident on this album.   This effect is heavily saturated in today's music market, especially hip-hop, and I think it's overemphasized way too much.   Besides that, I Was Just Recording gives the listeners quality & realness, so no need for any of that fancy sound effect bullshit.   Bank goes out on top with the closer "Do It All" featuring Tobe Fam where he's bringin' a shit-load of hype energy and a cool swag.   Bank is doin' his goddamn thing and doin' it BIG and doin' it fuckin' good.   For more on the multi-talented artist and his new release, SKOPE out www.southernproduceent.com.  
By Jimmy Rae (jrae@skopemag.com)
[Rating: 4/5]