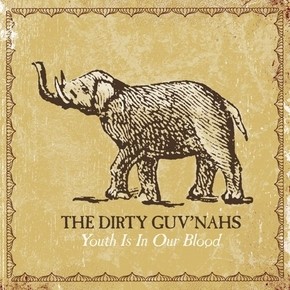 Knoxville's favorite sons, The Dirty Guv'nahs, voted Best Band–three years in a row–by the readers of that city's alternative weekly, Metro Pulse, are poised to break nationally with the release, on July 20, of their second CD, Youth Is In Our Blood.
The band will embark on tour in July and hit the high seas over Labor Day on the Sailing Southern Ground Cruise, hosted by Dirty Guv'nahs fan Zac Brown Band.
[youtube g3N6x47UPV8 nolink]
"Our main purpose is to encourage people toward community and not pursue a secluded life," Guvs front man Trimble says of the music.