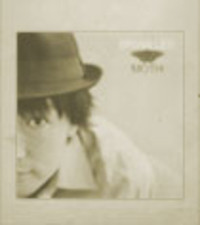 Seattle-based singer/songwriter Brian Lee transforms into a finely-tuned musician on Moth.   Lee is ready to bust out of his shell to bring you a 10-song set full of personal emotions & feelings.   The artist expresses good times & bad times through the eyes and life of Brian Lee.   The balance between happy & sad is portrayed wonderfully by the very talented performer.  
The following members include: Brian Lee on lead vocals, Franchot Tone as guitarist, bassist, backup vocalist, engineer/producer, Dean Butterworth as drummer on four tracks, Adam Topol playing drums/percussion on six tracks, Grace Laxson on backup vocals and Josh Sarles as guitarist for one song and backup vocalist on three songs.   The entire band sounded great as they collaborated together to make top-notch tunes.   The end result is a CD full of real substance that can be taken in as pure enjoyment toward the listening ear.
There is not one designated style or category allotted for this record, but the core of the music consists of a pop/rock platform with elements of folk.   When hearing this album for the first time, you will pick up on a very genuine appeal that Brian Lee gives off when singing.   Lee's vocals/lyrics are crisp, clear and catchy as you will remain involved & intrigued throughout the whole recording.   Brian's vocal approach is quite interesting because you get a classic touch mixed with a current vibe.   Musically, Lee & company did not disappoint as you experience pleasing melodies and suave guitar playing.
The album starts up with a very peaceful/outdoorsy-type feel with "Love To Me" where birds are chirping away and the dog is barking in the background.   Track five, "Devil Hunting", stands out to me because it is just a cool little pop/rock number that screams radio play.   Upbeat, slowed-down and just-the-right-pace are all audible tempos displayed on this record.   Song nine, "Moths", really taps into this idea of Lee spreading his wings and setting out on his journey where he emphasizes that "I wanna fly away".   This installment even gives way to a little Latin flavor as Brian becomes the successful singer/songwriter he set out to be.   The disc ends on a bright note with "I Want You" in just a fun way to wrap it all up.
Overall, I picked up on a very friendly-sounding album that was filled with real-life sentiments & mementos.   Brian Lee is the man behind this whole project and honestly I can sense a music star in the making.   Besides the fact that the vocals/lyrics were so damn enticing, Lee also proves that he is one solid storyteller.   Moth is a terrific start for Brian Lee but with just one chapter complete and a full book of ideas to come.   For more on this artist from Seattle and the new release, SKOPE out Lee's eye-pleasing/interactive website at: www.brianleemusic.net.  
By Jimmy Rae   (jrae@skopemag.com)
[Rating: 4.5/5]