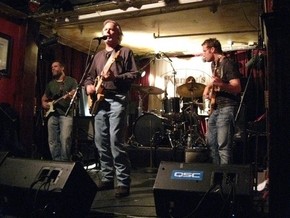 Planetary Nights, with lead singer/sole songwriter/rhythm guitarist R.J. McSweeney at the helm, are proud to announce that they have surpassed the 10,000 fan mark on Jango.com!   (www.jango.com/music/planetarynights)   This includes hordes of screaming PN fans from over 100 countries and all 50 U.S. states getting in on the action.   It's no surprise to me that this New York City-based band is receiving major recognition now because they've definitely earned that respect.  
Last year's studio release of Elliptical Motion is a true testament to their success with Radio Indy calling it "one of the best rock albums of 2009".   In what R.J. refers to as "original Americana rock 'n' roll", Elliptical Motion opened up BIG doors for Planetary Nights.   ESPN even picked up rights to the track "Road Trip" to become the theme song for the Chris Mortensen short segment series "Mort Goes To Camp".   ESPN stuck with McSweeney & company by using their rockin' tune during SEC and Big East College Football broadcasts.   And check this out: "Since then, all of Elliptical Motion's songs have been accepted and added to several prominent music catalogs used by Music Supervisors in the film and television industries".   I'm impressed already but you didn't think they were gonna stop there…did you?
 
Their latest release titled Live 'n' Untethered is a live album full of exciting performances from various rock venues in the Big Apple.   The new record includes 13 songs from the previous album and one brand new song called "Together".   Planetary Nights play as a four-piece band and their sound is more raw and more grittier than ever!   Their styles of blues, rock and soul are now coming to you Live & Loud with an insane amount of energy that will keep you hyped up for hours on end!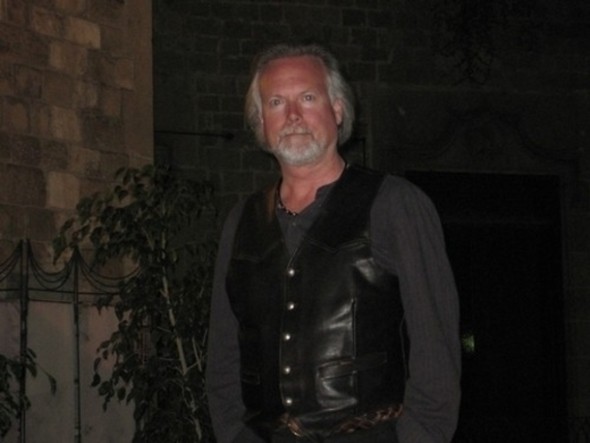 Different musicians/producers have contributed their time & efforts over the last two records to help make Planetary Nights a universal and worldwide phenomenon.   No matter who is filling in, you will always get that patented Planetary Nights bluesy rock & soul roll vibe that is sure to satisfy.   This group kills every time whether it's in the studio or on the stages; you can't stop them!  
If you happen to be in the NYC area on June 18th at 10 PM, then you definitely want to head to the Parkside Lounge at 317 East Houston Street to witness Planetary Nights tear through their electrifying set.   Be on the lookout for new original material coming soon from R.J. and the team as they hit the studio in 2010 to record their new album Infinite Embrace.   You can check out some of their new songs, first-hand, at the Parkside Lounge or one can enjoy a listen of many other PN tracks on Airplay Direct via the Internet. The planets are all aligned perfectly, the stars are shining brighter than ever & the nights are extremely long as Planetary Nights are set to take over the music world by storm.   Over 10K fans can't be wrong!   For more on the band, SKOPE out www.planetarynights.com and don't miss your chance to witness the bluesy & soulful rockers at a club/venue near you.   In a past review of Elliptical Motion by Billboard Discoveries, this is what they had to say about Planetary Nights: "With its live, garage-band template, all that's missing here is a bottle of Jack and two tickets for the band's next live outing."   I couldn't agree more as I feel R.J. & company have a lot to offer people through their universally-grounded rock 'n' roll sound.   In the words of Mick Jagger, "It's only rock 'n' roll but I like it!"   These one-of-a-kind artists will make it worth your while if you come out to be a part of the Planetary Nights Party Extravaganza-you won't regret it!
 By Jimmy Rae (jrae@skopemag.com)