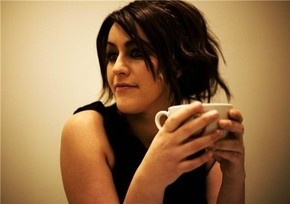 After her collaboration with producer John Kettle (Marble Index/High Holy Days) Maria is making strong in roads with her stunning debut album, Landslide.
Her single "Love Of My life" received UK Commercial radio play and saw Maria go from local singer/songwriter to an international touring artist, performing on the same bill as, The Script, Newton Faulkner and James Morrison. All without the backing of a record label.
'Landslide' has also racked up an incredible amount of world-wide radio play reaching millions of new listeners and building a band of passionate new followers.
Maria released Landslide through her own JTC records rather than going the traditional major-label route, in a grassroots attempt to stay true to her values.
Maria Jordan "Crazy" MP3:
TOUR DATES:
12th June   Knapp's Underground, 447 Main St, Bennington, Vermont, USA
13th June   The Middle East (upstairs), 472 Massachusetts Ave, Cambridge, MA 02139
16th June   Acoustic Café, Bridgeport, Connecticut, USA
18th June   The Saint, Asbury Park, New Jersey, USA
20th June   Rockwood Music Hall, New York, USA