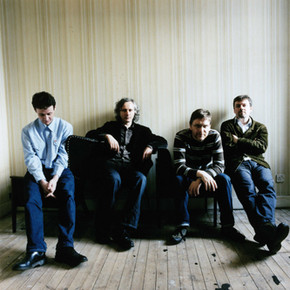 Teenage Fanclub return on June 8, 2010 with a brand new album, Shadows, and a UK tour.
It has been 5 long years since their last album Man-Made was released to universal acclaim, so it is no overstatement to say the new album is keenly anticipated. While most bands are lucky to have one great songwriter, Teenage Fanclub are blessed with three, hence Shadows is overflowing with the kind of gorgeous, harmony-driven classics you'd expect to find on a greatest hits album. Teenage Fanclub plan to tour the US in September.
Shadows will be released on CD and digital download on June 8, but you can download "Baby Lee" for free now!