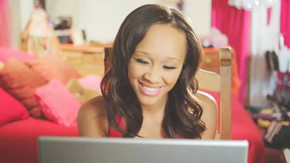 South of the City of Angels lives a vibrant, small and extremely multi-cultural town called Carson, CA.   This is the home of R&B princess Na'Shay who is signed to the renowned Ruthless Records.
[youtube oVGddfF15p8 nolink]  
Na'Shay, with her angelic tone, is Ruthless Records' first of several brand new releases.   Her album showcases a young, vibrant and stunning songbird chronicling her journey into first love.   Now 21, Na'Shay's younger peers can share in her coming of age story, and reflect on past experiences.   Na'Shay sets good examples and is a positive role model as she shares her journey in finding quality, moral driven decisions when posed with compromising situations.