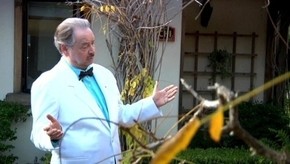 RCJ Records and Carmelo Rosado JR are very excited to announce the release of the new video for "Brisas Del Palmar." This single is off the new album, 'Un Homenaje Para Mi Mejor Amigo, Mi Padre.' Carmelo's father Carmelo Rosado, Sr. wrote the song in 1952 as he migrated to New York on the plane from Puerto Rico. Both of Carmelo's parents make cameos in the video.
The video was filmed on location in San Luis Obispo, California, Puerto Rico and some shots locally in Hanford, California.
Carmelo says of the song, "the song describes the beautiful Island of Puerto Rico and so we needed to travel there and also choose a city here in California that would resemble that Enchante Island so we did part of the recording in San Luis Obispo."
"The song poetically describes the true story of how thousands of Puertoriqueños traveled abroad during the 50's and 60's with the sincere intent of returning to their homeland in a short while however, set roots and never return, but always feel the strong yearning and burning desire to return. The song is a haven for those still abroad and sends a strong message to those on the Island that Puerto Rico will always be a part of their heritage," says Carmelo.
Carmelo Rosado Jr. Produced the music video with the help of Director Ashley VanZeventer and Director of Photography Joel VanZeventer, both producers of VanZ Video Productions.
"Guitarra Gitana" will be the next video from Carmelo Rosado JR.
[youtube DngZQPZkzSY nolink]