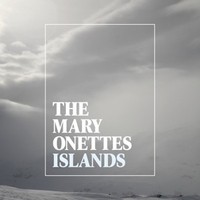 Every ten years years, we're nostalgic for a time twenty years ago. The Mary Onettes are no excuse to this rule. With a style mimicking New Order, The Cure,   The Smiths and other 80's cult bands, The Mary Onettets can outdo most bands you hear on radio today and even in the 80's.
 
Re-recorded after the bands' laptop was stolen, they think the songs came out with with more organic and lively sound that features strings, and children's choirs. With it's haunting, and often depressing lyrics that were inspired by the loss of singer/songwriter Philip Ekström's close relatives and friends in the year 2008,. Islands is a sweeping masterpiece that makes you wonder why they don't make albums like they used to back in the 80's.
 
I find that you have to be in a certain "mood" to listen to this album. Although, greatly executed, the album can make you depressed with it's often heavy emotional powerful lyrics ( I have no brightest hours to expect for you./There were so few, they're not worth mentioning anyway. "Dare") . The mix of strings (something that is missed in todays music) and complex melodies makes Islands have a very high replay value. There's also certain gems that you will often revisit such as: "The Disappearance of my Youth" from its first notes played on a lonely piano to its   New Order-esque   bass-line you will find yourself singing along by the second chorus. And "Once I Was   Pretty" that I can only   describe as a string heavy Smiths song.
 
People might complain that this album is just a re-hash of music from a regrettable decade, but are they really music fans? Please, keep 'em coming The Mary Onettes.
Review By: Shawn Alexander Roy
[Rating: 4.5/5]