Welcome to another amazing month of music from the incredible musicians that make up the Sonicbids.com community. We have got ten amazing musicians that will be speaking directly to the Skope readers. As always we encourage readers to dig deeper and check out their EPK's.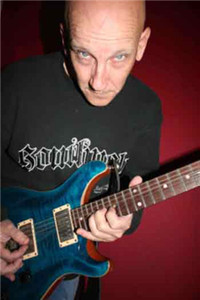 MAW: It feels really great, I am really very humbled.
[myspace 61704896 nolink]
[youtube TMoaJEA1Au0 nolink]
Skope: What is your favorite time of day to create music?
MAW: Around 4 pm-12 midnight anytime really I just find that I am more creative late in the afternoon, unless I am jamming with my band.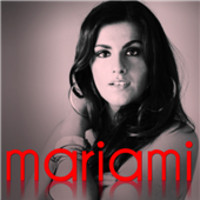 Mariami: I am beyond thrilled to be recognized for my sound and artistry among such talented and passionate musicians! The exposure is fantastic, I am pumped that my sound is getting out there. It's really an honor to be associated with a community that cares so much about independent artists in todays highly commercial industry.
Mariami: Getting my message out there is my main priority. As a songwriter, I want to make music that gets to the core of the human condition. If people can connect with my sound and feel better, feel inspired, feel refreshed, then I know I'm doing my job right. Only thing now is sending that musical message all across the world!
Mariami: My favorite time of day to write is usually when the sun is going down, it's not too early, but it's late enough that I have plenty of inspiration. There is something about night that heightens emotions, in a righteous way.
Mariami: I am playing a pretty stellar gig at the Bitter End in NYC Feb. 12th @ 8PM. My self titled album is slated to drop in mid February, loaded with edgy, sexy and original tracks. Readers can tune into my Sonicbids page for upcoming shows!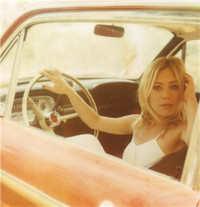 Emily O'Halloran: This kid is smiling…I'm honoured. It is a beautiful and humbling feeling to be recognized for your artistry. I make music for the love of it, play songs at my kitchen table to no-one. So the days when you get a little recognition, someone coming up to you after a show, or an article like this, it is an added bonus and really does give me the faith to continue writing and singing my songs.
Emily O'Halloran: I am saving my pennies, sometimes quarters, to master my record, "Morphine and Cupcakes". Once it is mastered i plan to release it myself.
Emily O'Halloran: I am a nighttime cat. That dusk till dawn period, theres a quiet and a magic about it. Everyone is sleeping, there is a softness, a melancholy, something that makes you feel held. An incredibly fertile energy about those midnight hours. I find the daytime harsh and abrasive and not condusive to creativity at all.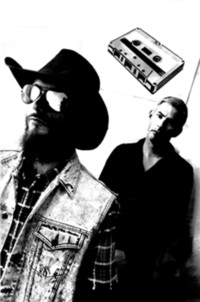 Devils Elbow: First of all, Hello out there to yo folks at Scope and all readers, thanks for taking time to spend a little time with a band from a small bay on the east coast of New Zealand, it's great to be chosen, any interest out of NZ is always appreciated.
Devils Elbow: We have just finished a New Zealand tour with Grant Hart (Husker Du) so we are getting back into the studio to finish a couple things off on our debut album 'Sand On Chrome' which will be out in a month or two.
Devils Elbow: Devils Elbow – KO (Live 27 07 2009)
Devils Elbow: Anytime the ideas start flowing, usually late-afternoon, by then the days jobs are done and I'm free to communicate with the song Gods.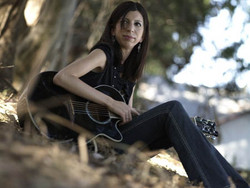 Katie Garibaldi: I am thrilled! There are so many talented and hard-working artists out there, and I'm excited to be recognized in the indie music community.
Katie Garibaldi: I recently released my sixth album, Next Ride Out, and I'm currently working on booking some touring for the summer and fall this year to continue to support my album. I'll also be playing at a RipStar Bay Area Spotlight Showcase in SF on Feb. 27th, which I'm really excited about being a part of!
http://www.youtube.com/watch?v=lPevIXB5I_A
http://www.youtube.com/watch?v=a-GCxszVnD4
Katie Garibaldi: It really just depends when inspiration hits me. It can be any time of day or even the middle of the night when I wake up with an idea. I'll get a melody and usually some lyrics along with it going in my head. When that happens, I have no choice but to stop what I'm doing and pick up my guitar. If I don't, the melody usually disappears and it's lost forever! I've had that happen too many times so recently I downloaded a voice recorder app on my Blackberry so when I don't have my guitar around or I'm in the car, I can capture my idea before it escapes me.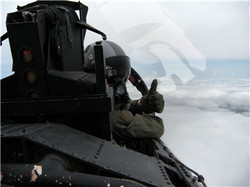 Subanez: Surreal!   I almost spilled my coffee on my cat, but thankfully he's quick on his feet.   I've been checking out skopemag.com for a while now, and to be chosen to be featured with the other great musicians is awesome!   I keep thinking I'm going to wake up any minute and this will all have been a crazy dream.
Skope: What are you currently working on in your musical endeavours?
Subanez: In Feb 2010 I will be heading to the Tonic Room Studios in Boise, ID to professionally record my first single, "Resemblance."   This is my first real "adult" step with this solo project, and I'm thrilled to see what the end result sounds like.   Every day is a new learning experience as I continually push myself to try new things and find better ways to transform the chaos in my head into music others can relate to.
Skope: If you have any videos on Myspace or Youtube that we can show readers please incliude the URL?
Subanez: No videos yet, although I'm working with Don't Panic Films to see if we can remedy that.
Skope: What is your favorite time of day to create music?
Subanez: In the shower!   I can't tell you how many times I'll be mid soap-down and humming away when I suddenly solve some musical problem I've been working on and rush out of the bathroom, suds and all, racing to record my idea in my small studio before it disappears into the dark recesses of my brain.
Skope: What is coming up for you and where can readers learn more about you?Subanez: Feb 2010 will see the release of my first professionally produced single, "Resemblance."   On my website, http://www.subanez.com, I am engaged in a "one release per month" concept of rough drafts from my home studio.   That has gotten a lot of people excited and checking back in to see what I've been working on.   With continued success (and savings!), I look forward to hitting a pro studio again later in the year at some point to polish more of my songs into radio-quality masterpieces. Thanks skopemag.com!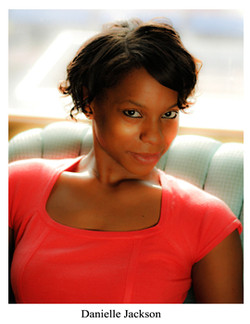 Dani J: It's feel great! I am honored to be featured in this publication. I am a new recording artist and it feels awesome to be acknowledged and receive good feedback from doing what I love.
Dani J: Currently, I am recording my first full length album. The title has yet to be decided on but, it will be an album that reflects my life experience with love, heartbreak and happiness up until now. I am also building up my fanbase on sites such as twitter, facebook, myspace, and jango.com.
Dani J: I create music at anytime of the day. Whenever lyrics pop into my head, I jot them down or type them into my phone immediately. I don't want to chance loosing a good song!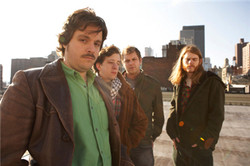 Cosmos: It is indeed a pleasure. It feels great to be able to promote the music of Dan Patch.
Cosmos: Well, we released our debut CD just before the new year and now we're starting to ramp up the number of shows we're doing in and around NYC. We've really hit our stride as a live band and found a groove in developing new material as well. We've been getting a ton of plays on Jango, which is encouraging also. Between that and working to open up more and more avenues through which the music can travel; I think we're firing on all cylinders.
Cosmos: Not at the moment. There will be a You Tube channel soon.
Cosmos: I find that in the early morning when I first wake up I am still in that semi-dream state and I can pull things from my subconscious that I wouldn't be able to access as easily later in the day. I've even woken up and captured songs from dreams.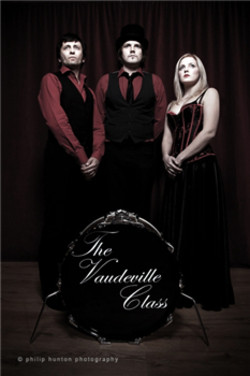 The Vaudeville Class: We're thrilled to have been selected to be part of Skope Magazines A2W Feature.   We love the idea that our music is being noticed and appreciated.
The Vaudeville Class: Musically, we're always writing and always trying to perfect what we do.   It's always fun to learn new things.   Most importantly we're playing live a lot as this is our passion and our live shows prove that. At the moment we are working on finishing a new EP, as well as preparing for our first single release in April.   This will be a downloadable single of our song "Devil at my Door".
http://www.youtube.com/watch?v=W-n-31qUTsA
http://www.youtube.com/watch?v=-KK9DtA9jDs
http://www.youtube.com/watch?v=T0dIoXvcOoU
http://www.youtube.com/watch?v=JoHg24XCot8
http://www.youtube.com/watch?v=EriIbu_j5Kk
The Vaudeville Class: It differs depending on our mood.   We don't feel that songwriting can be dictated by seasons, time of day or external factors like that.   It depends fully on how your feeling at that moment and if the creative juices are flowing.   Although, most of our msic has been written at night when it's dark, quiet and eerie.   Maybe thats when we come to life.
The Vaudeville Class: We have just been put through to the next round of Live and Unsigned 2010 preparing for the next one in Newcastle on 14th March. We're also making our first music video and as always, enjoing playing gigs around the UK. Plans are being put together for our ver own charity gig for Love Music Hate Racism, so very busy at present.
People can find us at www.myspace.com/thevaudevilleclass or find us on Twitter and Facebook. Also, people can drop us a quick email at thevaudevilleclass@hotmail.co.uk with the subject heading MAILING LIST, to be added to our monthly newsletter. We've been played on a lot of the BBC radio stations of late so it is possible to listen again to the likes of Bob Fischer (BBC Tees) and Nick Roberts (BBC Newcastle).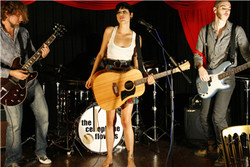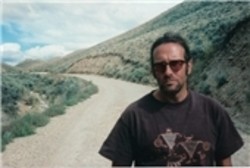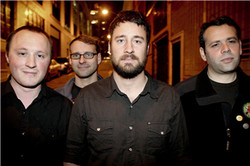 The Shants: It feels great! We're honored. 2010 is proving to be a really great year for us so far.
The Shants: Well we just released an EP through High Scores & Records, called Russian River Songs. It was meant to just be a demo, so we headed up to a cabin near the redwoods North of San Francisco and recorded a bunch of songs live. It's rough around the edges, but it felt and sounded great so we decided to release it. You can get it from iTunes, from highscoresandrecords.com, or directly from us online or at shows. Other than that, we're just playing shows regionally and planning a West Coast tour this summer.
The Shants:
Live on Pirate Cat Radio, San Francisco:
http://www.youtube.com/watch?v=7jlP_30H4m4
At the Chief Crazy Horse Saloon, Nevada City:
http://www.youtube.com/watch?v=SLRIdvDLbbA
The Shants: We'd have to quote Big Joe Turner and say that the night-time is the right time! Seems like the only time we ever write songs or get together to play is after the sun goes down.
You can keep up with The Shants through the following channels:
http://myspace.com/theshantsmusic
http://www.facebook.com/pages/The-Shants/140327631004
http://www.youtube.com/user/theshantsmusic
http://www.highscoresandrecords.com
http://vimeo.com/channels/theshants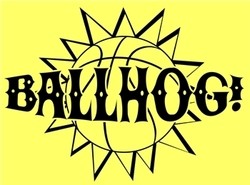 Ballhog: Writing and creating music has its ups and downs — it can be very rewarding and very frustrating at the same time – so receiving the recognition as A2W artist for February 2010 is a real honor for us. Getting a pat on the back along the way is always a welcomed and much needed lift for musicians. Sometimes you write a song and you think it's good but you don't know until you play it for a large crowd and see how they respond. This recognition of our music tells us that we are on the right track