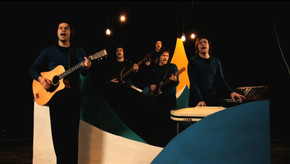 Here is the brand new video from electro-pop artist The Go Find for the song, "It's Automatic," off their third album, Everybody Knows It's Gonna Happen, Only Not Tonight, coming out on Morr Music on Feb. 16th.
You may recognize the colorful mountainous setting as the one from their album cover.
The Go Find: Automatic from morr music on Vimeo.