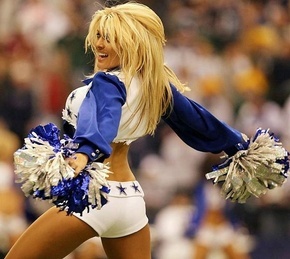 In addition to releasing 1969, Los Lonely Boys have also shown their Texas pride in writing a theme song for the Dallas Cowboys.   Lifelong fans, the band was excited to write a song about their beloved football team that will be used across all marketing channels for the team.
Listen to the song here: "Let's Go Cowboys":
Ringo Garza (drums, vocals) explains the band's feelings behind the decision to write the song, "We bleed blue and gray, man. Fans since we were born.   We wanted to do our part and write a good song so [the Cowboys] could get pumped up and win games, win Superbowls!   We wanted it to be upbeat and anthemic. We asked our friend Kush to come over and work on it.   He's a young rapper and added a fresh young sound to it. Jojo [Garza (bass guitar, vocals)] worked on the music and we laid it down."
The Acoustic Brotherhood tour picks up again in February 2010.   The band will be on the road well into the Spring, touring in anticipation of their next full-length studio album.