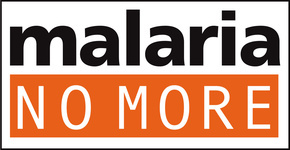 RED Distribution has produced a benefit compilation for the non-profit organization Malaria No More.   Indie Rocks! A Benefit Album For Malaria No More is comprised of 14 songs from artists including Juliette Lewis, The Walkmen and Youssou N'Dour, in addition to an exclusive unreleased live track from Third Eye Blind, and an exclusive cover track from Peter, Bjorn, & John.  
On November 17, 2009, the digital-only release will launch on Amie Street with a four week exclusivity period. The album will then be available to all participating digital service providers.   RED and Amie Street will be donating 100% of the proceeds to Malaria No More.  
Listen to "Summer Breeze" Peter, Bjorn, & John's Exclusive Track From the Album:
Malaria No More is determined to end malaria deaths in Africa by 2015. Malaria kills a child in Africa every 30 seconds, but it doesn't have to be this way–malaria is a treatable and preventable disease. Luckily, the world is mobilizing to end the disease. In the past few years, new tools and increased awareness have pumped new energy into the fight against malaria. Individuals all over the world are helping parents keep their children safe from the deadly bite of a malarial mosquito with a simple, $10 mosquito net.   Millions of individuals across the globe are helping to make malaria no more once and for all.
About Malaria No More:
Malaria No More is determined to end malaria deaths in Africa–and we're helping the world get it done. We use breakthrough communications, global advocacy and smart investments to help us reach our goal: providing universal access to malaria interventions by the end of 2010 and ending deaths by 2015. Every 30 seconds a child dies from malaria, but a simple net can save lives. Find out how you can help at www.MalariaNoMore.org.
Track Listing:
1.) Peter Bjorn & John – Summer Breeze (Exclusive)
2.) Juliette Lewis – Fantasy Bar, from Terra Incognita
3.) Jeff The Brotherhood – Bone Jam, from Heavy Days
4.) The Grates – Two Kinds Of Right   from Teeth Lost, Hearts Won
5.) Third Eye Blind – Bonfire (Exclusive, Live in NYC)
6.) Dirty Little Rabbits- Hello, from Simon
7.) Wild Light – Adult Nights, from Adult Nights
8.) The Walkmen – Four Provinces, from You & Me
9.) State Radio – Let It Go, from Calling All Crows
10.) Those Darlins – Wild One, from Those Darlins              
11.) Great Lake Swimmers – Pulling On A Line, from Lost Channels                      
12.) Kate Miller Heidke – Politics in Space, from EP Kate Miller-Heidke
13.) Yonder Mountain String Band – Fingerprint, from The Show                              
14.) Youssou N'Dour – Fight Malaria