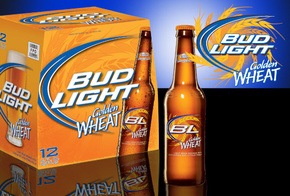 "Black Hearts (On Fire)," the hard charging next single from the Aussie rockers JET, is featured throughout the massive advertising campaign launching Bud Light's new Golden Wheat beer.  
Anheuser-Busch and NBC announced yesterday that the spot, which features the fun, rocking track throughout, will be the centerpiece of a groundbreaking integration with "Saturday Night Live's" programming including a buy-out of all of the national spots on the trend setting show. JET's latest CD, Shaka Rock, is available everywhere now.
The video for "Black Hearts (On Fire)" premiered yesterday on Clear Channel radio station websites.   It is a follow-up to "She's A Genius" which was chosen as the theme for the recent Victoria's Secret Body By Victoria campaign.