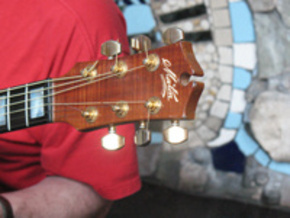 This month's Music Up Close takes a look back at artists of the 60s and 70s and see what some of them are doing today.   There are, of course, too many to chose from, but some recent releases helped me narrow the focus for this column.   Main Stage features Gordon Lightfoot   recently toured in my region. Back Stage offers a look at the Velvet Underground in a visually stunning new book by Jim De Rogatis.   The Studio brings CD a review of a previously unreleased recording by the late Jim McPherson.   Stepping back into the 21 st century, we'll slip into the SonicBids Lounge and see what new talent is hanging out there.
So, come on in, and let's get up close with music.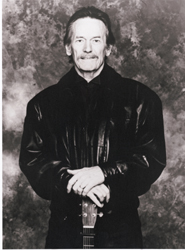 Main Stage
Recently, I had the privilege of not only seeing Gordon Lightfoot live, but speaking with him by phone and in a private meet-and-greet backstage after the show. This legendary singer/songwriter was in Fargo, launching the last leg of his US tour. He had made one run through the Midwest in March, then returned in May to early August for a series of East Coast dates. On September 30, Lightfoot started a Western tour of 20 dates in 26 days. That's a grueling schedule for a 71 year-old-performer.
Lightfoot hadn't been back to North Dakota in 15 years and area fans (over 2,100 of them) packed the Civic Auditorium. Lightfoot played two forty-minute sets full of all of his hits and crowd favorites, backed by his three-piece touring band. The only hit he didn't sing was "Early Morning Rain."
He did two encores, coming back the first time to play "Blackberry Wine" and then playing a fan request for the second encore. He came out a third time and took a solo bow.   His voice was still there, though a bit softer, unlike that of fellow Canadian and singer/songwriter Ian Tyson who permanently injured his voice at an outdoor concert.
After the show, my husband and I met Gordon Lightfoot backstage. We were the only people who had backstage passes (other than a family who was waiting to see the drummer who owned a lake cabin next door to theirs). Gordon Lightfoot was gracious and as soft-spoken as he had been on the phone–and he did remember our conversation. My husband told him how much his own songwriting had been informed by Gordon Lightfoot's work and gave him a CD as a gift.
We found out, actually from the drummer, that there never was a set list for any Gordon Lightfoot concert. The band members all had to be on their game and be ready for whatever Gordon Lightfoot pulled out of his vast 200-song repertoire.  
You can read more about Gordon Lightfoot and my interview with him at Refrain Magazine:
Remaining Gordon Lightfoot Tour Dates
Oct 4 Casper, WY,   Casper Events Center
Oct 6 Boulder, CO, Macky Auditorium Concert Hall University Of Colorado
Oct 7 Billings, MT,   Alberta Bair Theatre For The Performing Arts
Oct 8   Great Falls, MT, Mansfield Theatre
Oct 10  Missoula, MT, University Theatre
Oct 11  Butte, MT, Mother Lode Theatre
Oct 13  Spokane, WA, INB Performing Arts Center
Oct 14  Snoqualmie, WA, Snoqualmie Casino
Oct 15  Snoqualmie, WA, Snoqualmie Casino
Oct 16  Grant's Pass, OR. Rogue Theatre
Oct 17  Napa, CA, Napa Valley Opera House
Oct 20  San Juan Capistrano, CA, The Coach House
Oct 21  Agoura Hills, CA, The Canyon Club
Oct 23  Las Vegas, NV, Aliante Casino Resort
Oct 24  Laughlin, NV, Aquarius Casino Resort
Oct 25  Phoenix, AZ. Orpheum Theatre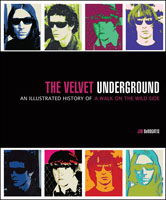 Backstage
Jim DeRogatis Talks About His Book on the Velvet Underground
Recently, I had the privilege of spending some time with Jim DeRogatis, music critic/reporter for the Chicago Sun-Times and co-host of Sound Opinions ("the world's only rock 'n' roll talk show") that's on 80 radio stations across the country. DeRogatis has written a new book on the Velvet Underground that is creating quite a stir among music aficionados. The Velvet Underground: An Illustrated History Of A Walk On The Wild Side was just recently released by Voyager Books.   DeRogatis waxed eloquent about this book and his encounter with Lester Bangs, a music critic who wrote profusely about the Velvet Underground.
Though many of you know how much I don't normally like to offer Q&A's, this is one time when DeRogatis's words should be read in their natural flow. I have edited this somewhat for length and clarity.
Janie: Your new book is visually rich.
Jim DeRogatis: That is absolutely its reason for existence….What it was intended to be was an art book. Voyager Press, publishers in Minneapolis, have done a couple of these. They did a book on Led Zeppelin. I   had contributed one of the album essays for it. They had this more unique idea with the Velvet Underground because they had access to a couple of collectors who had   a lot of art that had hardly ever been seen before. It sort of originated as this art book and they came to me and said,'Would you like to do the 10,000 word connective tissue, the historical overview essay and corral some of these writers to each write about some of these albums?' I said, 'Yeah, sure, you bet.'
The designer and the editor really ought to have their names on the cover as well. Despite the fact that I have a dozen, if not more, Velvets and Lou Reed and John Cale books on my shelf, there's a tremendous amount of gorgeous art work here that I've never seen before in this book.  
J: I was impressed with the Andy Warhol element here. Of course, he was a big part of the underground scene and knew the band well.
JD: I'm glad the Warhol estate granted the editors the right to have a chunk of popism there. It all helps to put it in context.  
J: What you've done here, more than a bio of the band, is given us a slice of what the underground was all about of that era. There is so much written about the Dead and the Beatles and the Stones. There isn't much about a band that was moving musical currents around differently than what had been done. When you listen to their music, you can see influences of not only what they were doing before others were doing of that era. There's some Doorsish elements. There is some Deadish things, too. Then there is some great rock and roll stuck in there.
JD: Yeah. One of the things that gets lost about the Velvets because they were so unique was the context in which they emerged.   There is an effort to put these guys on a pedestal because they were so influential. They were not mere mortals. And yet they were. To me, that makes them all the more extraordinary. When you stop and look back on the big picture and think that three of the four instrumentalists in the band that would be considered Princes and Princess of Darkness, all grew up within a couple of miles of each other in well-manicured lawns of suburban Long Island in the real Mad Men of the 50s and early 60s suburban ideal. They didn't come out of a vacuum.
Whether it's the pictures of Lou as a garage band guy, jamming at Syracuse University or the handbills of some of the shows where you see that they were ranked fourth below some of the most abysmal, forgotten bands, it just reminds you that these guys were all the more impressive for standing out and for following a very different muse.   There's both historical context and then there's the timeless context.
So much has been written about the group–Lester Bangs being the most eloquent critic of the band and one who championed it. Ellen Willis or Lenny Kaye. It's hard to kind of take a fresh view.
What I wanted to do in asking some of the writers to come into the project was to forget all that stuff and the liner notes with the box sets that just make them larger than life. Write from the perspective of what it was that touched them about the music.   None of us were there. As it turned out, none of the contributors, except for Warhol, were there. We all discovered the band later on. What was it that spoke to us about that music? It isn't like people who championed Woodstock….You watch the movie and it's a bunch of hippies rolling around in the mud with Richie Havens playing. The day will come soon when I will play 'Heroin' [Lou Reed's signature tune] for the first time for my 13-year-old daughter, and I have every confidence in the world that it will scare the crap of her, which is a good thing. It certainly did for me when I heard it when I was thirteen.
J.: You have played with several bands and know the ins and outs of band life and the interaction with an audience. That's what the Velvet Underground had–live shows or vinyl…..Now people carry music with them all the time and the only place where you get interaction is in a club or festival or you know a band and can sit in with them at their practice room.
JD: I think that's the key to the enduring influence of the band. When you say you are influenced by the Velvet Underground, what does that mean? Is it the slow, introspective, soul searching band of the third album or the pop band of Loaded (1970) or the sheer noise rock of Sister Ray(White Light/White Heat, 1968)? Is is "Sunday Morning" on the first album (Velvet Underground & Nico, 1967). I think more than anything it means you have the goal of trying to make capital A art.
A Lester Bangs idea was that the Velvet Underground was the first band in rock and roll to truly make other bands that had artistic pretensions. Evidently, the Peppers tried to make a grand artistic statement. But this was a band that was making art. Lou Reed wanted to make lyrics that were as powerful as what Hubert Selby, Jr. did in Last Exit to Brooklyn or what William S. Burroughs did in Junkie in terms of reportage from the streets.   I would say it ended up making it more powerful because of the added element of the music. I think even if you spoke only Swahili, if you hear 'Heroin,' you'll get a sense that   this music is evoking a mind-altering, physically-altering, pharmaceutical trip. Just as 'Sister Ray' is kind of evoking the sound of three subway trains heading for each other and all screeching on their brakes simultaneously, there is that power and that ambition, and I think bands are inspired by that. ….Certainly, there are just plain imitators that put on black shades and black t-shirts and jeans and do feedback. But the most successful band tends to be really diverse and tends to have taken the broader goal to heart rather than specific sounds.
J: What you are saying then is what the Velvet Underground brought for us was a look a how you can make art and recreate yourself, to keep striving, to keep trying new things….With the Velvet Underground it seems to be a collective of people who are moving toward this together, pushing and pulling among themselves to birth whatever the next album, the next sound was going to be.
JD: Yeah, yeah.
J: I know that you have been a music journalist for some time. Why did you decide to put a lot of this in book form?
JD: Well, each book had a different impetus. The Lester Bangs book (Let It Blurt: The Life and Times of Lester Bangs, America's Greatest Rock Critic, Broadway Books, 2000) was a karmic debt to an artist that I admire immensely. I was a senior in high school at Hudson Catholic Regional School for Boys, Jersey City. I was taking journalism, which the football team took because it had short sentences, simple words. All of the smart kids took Mastery of Western Literature. I was taking both, and I was driving my journalism instructor crazy with all of these questions like: What is the new journalism? What is investigative reporting in the wake of Woodward and Bernstein? What's the difference between criticism and journalism?
He said look, 'You're a pain in the ass. Go interview a hero in your judgment. Write it up. You've already got your A. Please stop coming to class.' So, I picked Lester Bangs, and I spent this long, enormously influential day with him when I was a 17-year-old from Jersey City. Two weeks after that day, he was dead. I was a fan of his writing and its ability to introduce me to something like the music of the Velvet Underground, to bring that to life, as I was of the band himself. I thought that was a unique power….I wanted to write his biography. Eventually, I did. It took some time to get to the position to where I could convince somebody that it would be a good life story.
Cameron Crowe had the same experience. He was 17 when he met Lester Bangs in 1972. I was 17 when I met Lester in 1982. Eventually, Phillip Seymour Hoffman wound up walking around the set of Almost Famous, listening to that tape of me as a clueless putz in high school in order to get the speech pattern right [for his portrayal of Bangs in that film]. That obviously was something I'm really proud of.
I've always been fascinated by psychedelic music to the core of my being as someone who straddles the cusp of Generation X and the Baby Boomers. I hate this notion that because I was five years old and unable to attend Woodstock, I missed out on the greatest experience of my generation. Now, I've been to raves in Hixton, WI, in the woods when the Aphex Twin played, and I've seen the Woodstock movie. Hey, I'll tell you that at the rave in Hixton, the drugs were better, the sex was better, and the music was better. The Aphex Twin sure as hell beat the shit out of Ritchie Havens!
I wanted to do a history of psychedelic rock (Turn On Your Mind: Four Decades of Great Psychedelic Rock, Hal Leonard, 2003) that traced the evolution of these sounds over four decades that made the connections between the Thirteenth Floor Elevators, My Bloody Valentine, the Velvet Underground, and the Flaming Lips. Obviously, I was a fan of the Flaming Lips, and I got to do that book (Staring at Sound: The True Story of Oklahoma's Fabulous Flaming Lips, Broadway Books, 2006).
Each of them has been a labor of love. I'm sure as you well know there ain't much money to be made in writing books so you have to do it because you have this burning desire to share this passion with the world. Basically, every book I've done is a book I wanted to have on my shelf and it wasn't there yet. I got the opportunity to do that.
The Lester Bangs book in particular has been published in French, German, Chinese, and Italian. And to think that I got to repay those couple of hours kindness that Lester showed me when I was a kid by keeping his story and his work alive because it is a celebration of his writing! I think in the same way that he illuminated the Velvet Underground for people, I hope that I have illuminated his work by telling his life story.
The Studio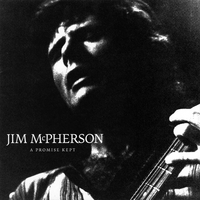 Jim McPherson
A Promise Kept
Independent
A Promise Kept is just that, a promise made by Evy McPherson, widow of the singer/songwriter Jim McPherson, to finish an album he had started before his illness that led to his death in 1985. A quarter of a century ago, Jim McPherson was on the road to making a name for himself as a singer/songwriter. A talented bass man, he played in San Francisco Bay area bands such as Stained Glass and Copperhead, writing songs for these groups. He even did a stint with Jefferson Starship, co-writing their hit "Jane" with David Freiberg. Over the years, McPherson collaborated with others, including   Merl Saunders. They wrote "Play the Paris Blues," which was heard on the TV series "Simon and Simon." Recorded the tune with Dr. John, that song also was featured on "Nash Bridges."
McPherson's work caught the attention of Mickey Hart, who was interested enough to help him produce a solo album at Hart's Novato, California studio, The Barn, the site of work Hart later did with world drummers that eventually became Planet Drum, At the Edge, and the Global Drum Project. Hart also pulled together area musicians into a band High Noon, to showcase McPherson's songs.
That material remained at The Barn for almost twenty-five years until Evy McPherson said it was time to bring this to the world. Jim McPherson had agonized when he became ill that he wasn't going to leave anything behind because he didn't have and album of his own. Evy had promised then to finish the work he'd begun. She writes as Executive Producer for A Promise Kept: "This CD celebrates a completed life, and that changes its scope. If Jim had been around, this CD might have been very different. But in these circumstances, I felt it had to represent all of his many dimensions – so there are blues songs, country songs, love songs, even a funk song….Because he could do anything."
And that is indeed true. The album;s eleven songs run the gamut of musical styles. Half of them were co-produced by Mickey Hart and Jim McPherson. The rest are McPherson's own renderings. Jim plays
Recently, members of High Noon and other musician friends gathered at he 142 Throckmorton Theatre in Mill Valley, California, near McPherson's home, to honor McPherson in a concert of his music. Bobby Vega (bass) and Michael Hinton (lead guitar ) who both played with High Noon and on this album took the stage with others who appeared on the album, including Dennis Carrasco (drums), Kathi McDonald (vocals), Steve Schuster (flute), Snooky Flowers (baritone sax), and Tom Bryant (lead guitar).Nick Gravenites, David Freiberg, Prairie Prince, Chris Smith,   Linda Imperial, and Diana Mangano also came out to celebrate McPherson's music.
For those of us who weren't there or who weren't around to know this talented songwriter,   A Promise Kept offers a glimpse of the legacy McPherson left. Not only are the songs strong and radio friendly, but McPherson's vocals and instrumentals are top-notch. A sensitive singer, McPherson was able to deliver emotion and subtly. This is something I don't hear in a lot of contemporary rock artists. It may be a factor of the era in which this was recorded, some as early as 1974. However, if you realize that many of the original tracks were laid down in the early 80s or remastered then at the height of glam rock, I find this remarkable. Those tracks do tend to feel a bit more pop than others, but then there's the definite psychedelic feel of other material, such as "I Will" that could have been a lost cut from Hair.
Though I appreciated those tracks co-produced by Mickey Hart, I had a fondness for McPherson's solo vision. His "A Letter to Carmina" is stellar, with McPherson's nice honkytonk piano work, his guitar and bass and Hart on drums. This arrangement just lets the upbeat song sell itself.
When McPherson moves into country with his rendering of "Cell Block Numero Eight-0," the lyrics and the John McFee's pedal steel give the song an honesty that more production would have taken away from. That said, Hart's producer collaboration on "Joaquin Murieta (aka Dusty Rider)" elevates this tune. Again, it's the lyrics and John McFee's steel guitar and subtle banjo, as well as McPherson's lead acoustic guitar that deliver. Maybe it's my mountain roots, but both of these tracks really spoke to me and they were by far my favorites.
McPherson's funky "The Real Deal" is highlighted by Bobby Vega's thumping bass. In some circumstances, some producers or songwriters might find this to be distracting or consider it showboating. Here, though, it is absolutely phat! And, it underscores the mood of the song.
Some other noteworthy tracks are "Chicagotown," where McPherson's keyboard work is exceptional, and "It's One of Those Nights," an upbeat pop/rock piece on the vein of "Dancin' in the Streets."
Though the album, there seems to be a definite theme. The choice of   "Left Out in the Cold" as the initial track makes a statement. Though the song is about a man and woman in love, this bluesy number with Norton Buffalo's blue harmonica laced throughout, states: There's no mistakin'/this soul forsaken/a need for healing/their wounded feelings." That may have been Evy McPherson's vision for this album: to heal Jim McPherson's sense of being forgotten and to mend her own heart.   The second track nails it further.   "Keeper of the Flame," which was recorded in 1975, may say more about not only what Evy meant to McPherson but also her duty to this music.
The last two songs "Don't Leave Me Now" and "Cross the Bridge"put a fine point on this theme. Recorded in 1985 in his home, McPherson shows a different voice in "Don't Leave Me Now," probably a reflection of his illness, but one that pervades the recording, creating a moodiness that makes the words "Don't leave me now" very poignant. Yet, it is he, McPherson, who is leaving and not his love, but that may have been his way to say what she couldn't. On this one, Evy overlays haunting backup vocals.  
The last track, "Cross the Bridge," is a caution to all of us. McPherson sings: "Insurance on a car/never stops an accident."   He adds: "Though heaven may grant/you the grace of a guide/it's still up to the landlord/on the day you die/and you cross the bridge/when you come to it/and you cross the bridge/when you get there."
A Promise Kept is a testament to a multi-talented artist. His songs make us feel something and still have much to say.
SonicBids Lounge
We have a real mix of artists lingering in the SonicBids Lounge. All of them are from the US, with the exception of two Canadians and an English band. There are a couple of singer/songwriters, some really great soul, jazz, and R&B voices, an Electronic/Dance/DJ group, and some terrific bands, including one from my neighbor state of Minnesota. So, come in where it's always warm and cozy, grab   something at the bar, and follow me while we get up close and personal with SonicBids artists.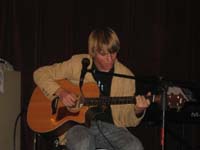 Right by the bar here is Ben Crane, a new singer/songwriter from Boston. He starting writing when he was in high school in California and kept it up when he came to Tufts University. He has on EP out,
Almost to a Halfway House, and he's offering a free download to fans here:
http://bencrane.bandcamp.com/album/almost-to-a-halfway-house
What a deal! Thanks, Ben.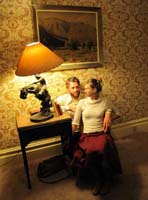 Down by the end of the bar is The Woodlands, the husband/wife indie folk-pop duo from Portland, Oregon. Their work is marked by Hannah Robertson's vocals against Samuel Robertson's guitars, piano, and harmonica. Her voice is both hushed and moody evoking some misty land of melancholia or exquisitely suppressed joy dipped in a sultry sensuality. Their work is evocative and addictive. The Woodlands have a brand new full-length album, both self titled and self-released.   Here's to your debut launch!

Speaking of unusual voices, you must meet this next group. They all seem to have congregated together here at this huge, round booth. Well, I see you have all met each other and are talking the medium. Let me introduce you to my friends here. This is Dee Stone and Charles Wright, known collectively as Stone/Wright. They are newly married after having worked together up and down the mid-Atlantic coast in the funk/rock group the Dee Stone Band. The cornerstone of the musical entity was always Dee's powerful voice. Now coupled with Charles intricate fingerwork on both acoustic and electric guitars, they have found the perfect combination of their incredible talents in as a jazz/soul duo. But if you listen very carefully, you'll still hear some rock bouncing around those gorgeous vocal chords and vibrant strings.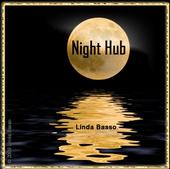 Sitting beside them is Linda Basso, the lady with the sultry jazz voice. From Quebec, Linda is a singer/songwriter who has been active in the Montreal music scene, often having her work showcased on radio and TV. She is able to sell a song with heart and soul and a touch of slinky sexuality. Oh, so deliciously sweet.
SKOPE IT HERE!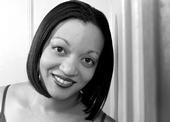 Another great woman's voice here is Adina Nyree from New York. This poet/singer writes very danceable songs that uplift socially-conscious issues that blend her incredible singing voice and her eloquent speaking voice. I haven't heard poetry this powerful since the first time I heard Nikki Giovanni in the late 60s. Adina's "Off Beat Blues"delivers a message all women should hear! She has an EP out and is releasing  'Certified  Organic' this month. Her website encourages: Poetry lives in Music. Music thrives in Soul. Soul sings Blues. Blues seeks Love. Love keeps everything growing…   Amen!!! Check out her music and poetry at: http://www.adinanyree.com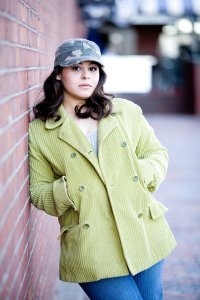 Moving along into the more livelier part of the SonicBids Lounge where the rowdier bands are hanging is Francesca Reggio and Blue Shift from Massachusetts. Though Francesca's voice is equally as powerful as those at the big booth we just visited, she has more of a rocker voice. Also a singer/songwriter, she fronts for the Blue Shift, a mega talented band composed of Benjamin Ricci (lead guitar), Pamela Gouveia (keys), and Lou Paniccia (drums). Francesca plays rhythm guitar and when they tour, they are joined by Andreas Farmakalidis on bass, who happens to be with them tonight. The five of them create some upbeat music that really rocks. They have a new EP, State of Motion, out this year. You can catch cuts at their myspace site http://www.myspace.com/francescareggio   and you can buy the CD at their official website: http://www.francescareggio.com
Giving Francesca the eye is Montana 1948, an indie rock band from the San Francisco Bay Area. I could see Ryan Lafferty's pop/rock voice blending with Francesca's on a tune or two. But he does a fantastic job on his own, fronting for Montana 1948. He's backed by Dan Prull on lead guitar, Raza Malik on bass and synthesizer, and Charlie Maynard on drums. Raza adds his voice as backup to make   some incredibly soaring vocals. The songs are strong and the musical support of the band is top notch. They have an EP out. Tiny Drawings   was released at in late January, and they are awaiting the release of their first full-length CD, Bottom of the Hill, at the end of this year. Grab a copy. It's guaranteed to be one that will get a lot of media attention.
Now, over here are those shredders from the UK, the arkanes. Founded two years ago by guitarist and lead vocalist Chris Pate, the band is rounded out by Adam Sheeran on guitar, Lee Dummett on bass, and Andy Long on drums. Lee Dummett also does double duty on backup vocals. The arkanes have been playing all over the UK and will even do a show in Delhi, India this month. Though these guys produce a high energy show, they aren't metal or hardcore–over even punk. The arkanes are pure rock and deliver that with finesse and passion.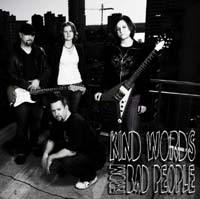 Sitting down over here now are the folks from Kind Words From Bad People, an electronic/dance/DJ group from Vancouver, BC. This four-person band uses female singing voices, male spoken rhymes, guitars, bass, percussion, and keys and decks to produce a blend of rap, electronica, R&B, jazz, and blues that has a uniquely fresh, 21 st century sound. Unlike some much trance or electronica or even some rap, this music is extremely interesting to listen to. There is always a new aural stream for your mind to travel along. The addition of singing and live instrumentation adds a level of warmth that much urban music lacks. Sweet stuff! Check out their music at http://www.myspace.com/kindwordsfrombadpeople or http://www.kindwordsfrombadpeople.com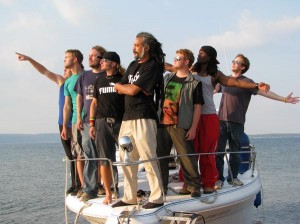 Oh, and here's a band from near where I live. I'm so excited they're here in the SonicBids Lounge this month! Irie Sol is from Minneapolis/St. Paul. The bands founder, Junior Williams, the guy with the beautiful dreads, is   from Kingston, Jamaica. Irie Sol is a fusion of reggae forms (reggae, dancehall, ska, and dub) with hip-hop, funk, soul, rock, and jazz, creating what Junior calls   Alternative World music. The band itself is also a global fusion since band members come from Nova Scotia, Rhode Island, Michigan, Wisconsin, and Minnesota. Irie Sol is comprised of eight musicians who play guitar, bass, sax, trumpet, flute, drumset, djembe, and conga. This allows the band to bring in a variety of styles and influences, including the diverse vocal renderings of three singers (Junior, JP, and Lars Nelson). There is everything here from island music to soaring Spanish trumpet and guitar solos, and everything in between. Irie Sol writes original music and has a new CD, Solstice, out now.
They also offer workshops and performances for students K-12 to the university level, focusing the history of musical forms (reggae, hip-hop, jazz, and funk). In addition, Irie Sol does presentations on diversity and civil rights, workshops on lyric writing, seminars on music composition, production, and sound engineering, as well as classes on music and art, including participation-based classes on percussion, improvisation (instrumental, vocal, and lyrical), and DJing.
I'm going to sit here and visit with these musicians and talk some history along with the medium. You all come on back next month and have a drink with us as we take a deeper look at music up close.
By Janie Franz — jfranz@skopemag.com