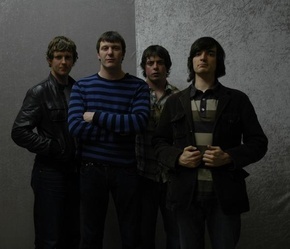 Alfonzo are a four-piece band from Edinburgh. They are made up of brothers Mikey (guitar) and Chris Cook (bass), drummer Andy Innes and lead singer and keyboard, Daniel McGeever. Having all grown up close to each other the band have been best friends since they were kids, which has helped them become a great live act.
[youtube TOszPf4oaRs nolink]
Also, they are launching their first single, "Blind as Faith" next week. And they are literally launching it too! It will be the first time an artist 'launched' their CD via a rocket into space!