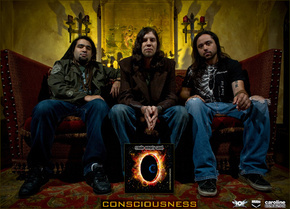 Smile Empty Soul would like to offer this free download as a way of thanking the proud men and women who serve our great country. We appreciate your bravery, your commitment to our freedom and we keep you in our thoughts for a safe return home.
This free download includes an acoustic performance of "This Is War" recorded exclusively for the military.   Additionally, we've included the new single Don't Ever Leave from our brand new album Consciousness.  
Smile Empty Soul released their much anticipated third album Consciousness on August 25th through F.O.F. Label Group and Capitol/EMI Music. Since the release, Smile Empty Soul has been featured on AOL Music and iTunes. They just finished a national tour with Buckcherry and Saliva.